Dear Friends & Prayer Partners,
As you open many cards and email Christmas greetings…  we'd love to add ours –  Christmas Joy from Tokyo, Japan!
Since the 24th and 25th of December are not holidays here in Japan many of our churches use the 4th Sunday in Advent and the 23rd of December to celebrate Christmas. The 23rd is a national holiday here (the emperor's birthday!)  So along with remembering the birth of the emperor of Japan, Christians take time to celebrate the birth of the King of Heaven – Jesus, who came to earth as a baby. Below is the group that gathered at the Isesaki Church last evening for a candlelight service and birthday celebration.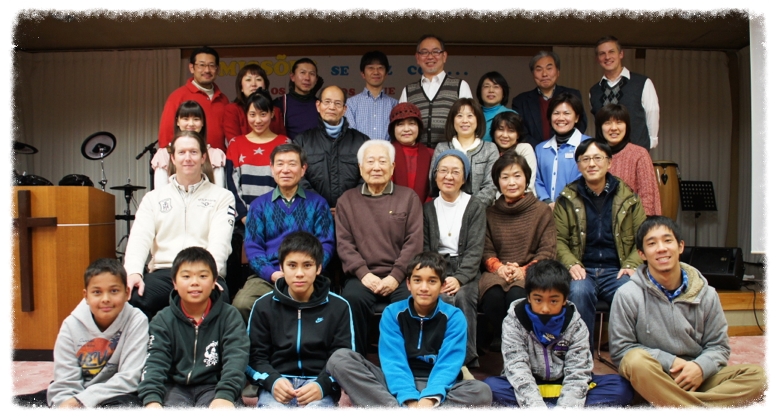 Thank you for all of your prayer and financial support for our family during this past year. We really couldn't be here without that. May God shower you with blessings because of that generosity!
Merry Christmas!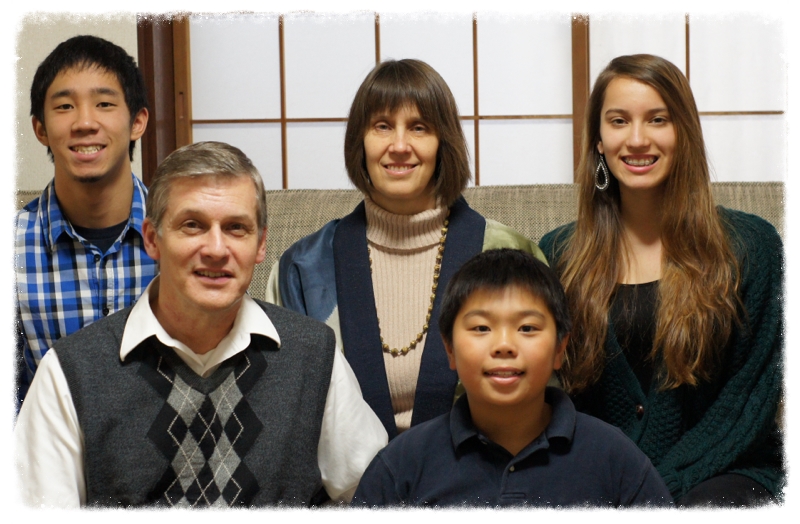 and God's continued favor on each of you in 2014!
Your partners in prayer and mission,
(Sam, Lilla & Sky)