Jenny Hoskins serves as a Covenant missionary in Ecuador with her husband, Chris, and their two children.
I made a table.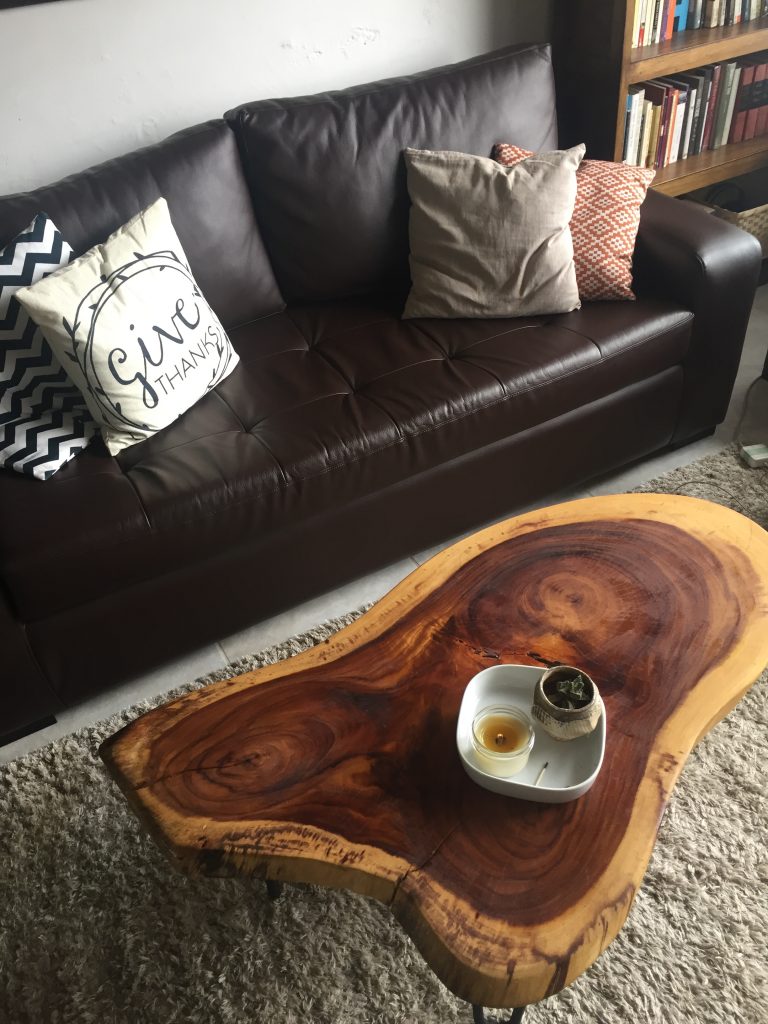 I bought a slab of raw wood from some folks that make and sell rustic furniture and I took my little piece of wood back home and started this new little venture for me. Having never made a table before, I picked my dad's brain a bit and then jumped into a new creative outlet – to test things out and learn in the process. I spent hours and hours sanding the wood and came to know each detail of the grain in the process.  Then I took my wood slab to a shop to have hairpin legs made, put some finish on it and now it has joined our living room and I love it.
Using an electric sander is a rather loud activity and I was not able to listen to music or podcast, which may have been my default otherwise.  So I was left to my thoughts while sanding, the wood slowly revealing its beauty and detail hidden beneath the rough marks left by a chainsaw.  I spent so much time thinking about the creative process and the joy and life that creativity brings in my hours of sanding this slab of wood.  And how the act of engaging in the creative parts of ourselves leads to new imagination and the ability to access different lenses through which to see so many areas of our lives.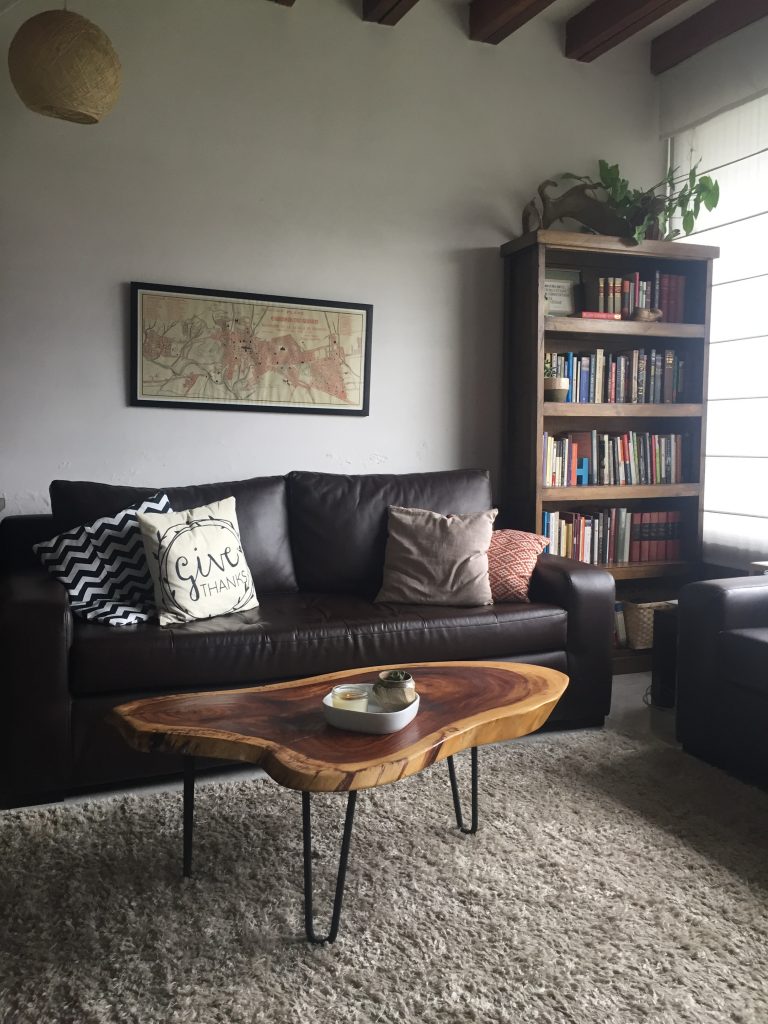 I love that in the biblical narrative we are first introduced to God as creator.  Not only do we see God as creator but that humanity is invited into the creative process as well – to tend the garden, to give name and meaning to the life around us, to create family and community.
And being a recovering perfectionist, I also love that God calls all that is created good – not perfect – but good.
Because perfection is not what creativity is about.  Creativity is about risk.  Creativity is about vulnerability.  Creativity is about learning and stretching our imaginations beyond what we thought was possible.  Creativity is about collaboration and critique. Creativity is about taking blank, empty space and canvas and calling forth something beautiful.  Creativity is about taking darkness and turning it into light.
And boy doesn't it feel like we could use some creativity in how we are living our life together.  Folks who will make space to dream up realities that are not yet seen. People who bring imagination and have practiced the art calling forth beauty for beauty's sake.  Communities willing to be vulnerable and take a risk to make something new… something that God will call good.
I think the Kingdom of God is creative in ways beyond our imagination and in exercising and flexing our muscles of imagination and creativity, we start to get bigger glimpses of how God is working in the world.  So whether it is painting or choreography, cooking or writing, playing dress up with our kids or throwing a pot, photography or giving space to daydream, let's choose to make room for creativity in our lives.  And let's see how flexing those muscles of calling forth beauty and making space for imagination change the way that we live together.  Let's see it change the way we parent and the way we partner.  Let's see it change the way we engage in hospitality and how we see the stranger in our midst.  Let's see it change the way we run board meetings and respond to emails.  Let's see it change the way we care for the earth and think about future generations.  Let's see it change the way we relate to money and how we practice generosity.
Let's let creativity become a spiritual practice, opening ourselves up to connect and learn from the One who created us in the process.
We are whole beings and we were created to be creators and invited to participate in the building of a new Kingdom.
So how will you flex those creative muscles today?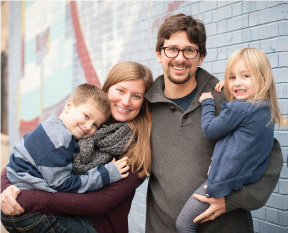 Used with permission. Originally published on http://blogs.covchurch.org/cjhoskins/