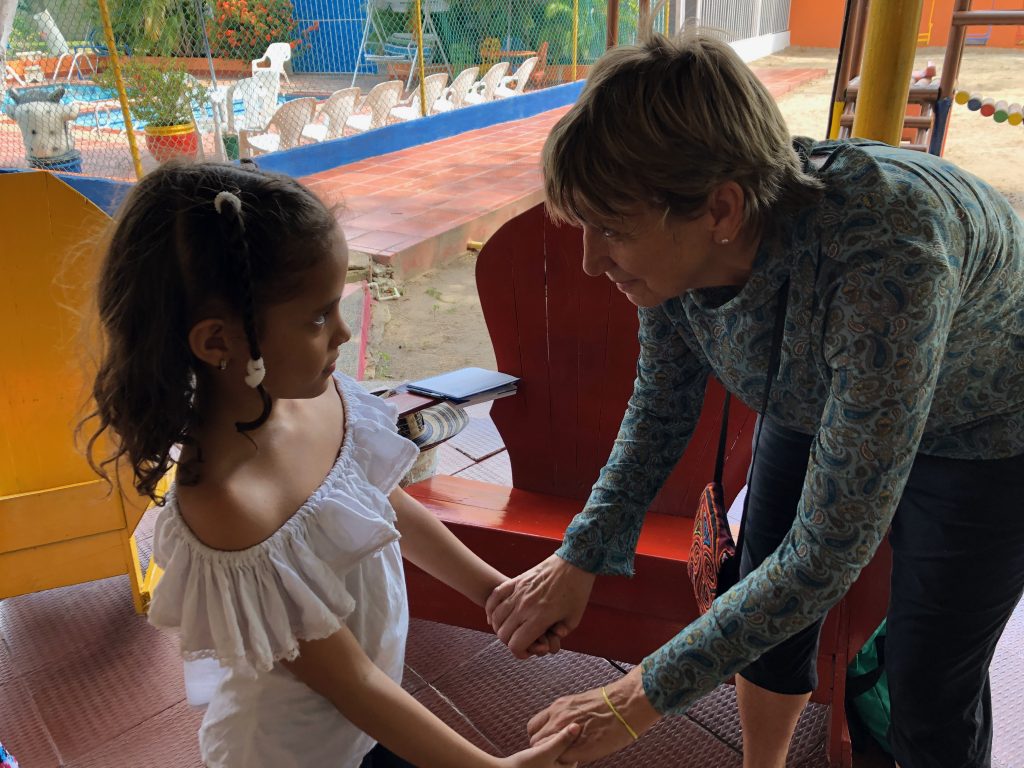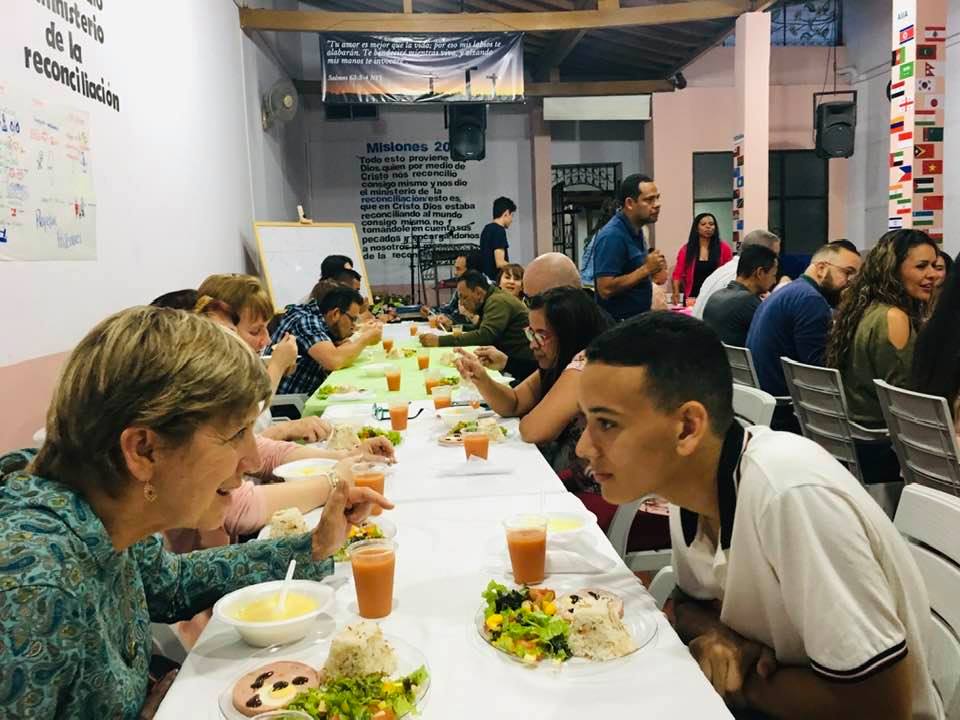 As January is Mary Lou's birthday month, I (Gary) wanted to highlight something about Mary Lou that those of you who know her would surely agree with – Mary Lou makes an effort to "see" you when she is with you. The photos included remind us of this fact.
As we finished up our year of spiritual mentoring of the pastoral leadership and leaders of the Pacto in Colombia, we did an exercise (modeled by Mary Lou and Sara in the photo) of looking into the eyes of another for 60 seconds. We wanted to "see" each other—not just look at each other or glance at each other or glimpse each other. We also shared during our mentoring times that "how" we see can determine "what" we see. Not one person, adult or youth or child, that we were with for this activity had ever done this before – looked into the eyes of another to "see" them and hold their focus for 60 seconds! We discovered that a lot is communicated through the eyes in 60 seconds.
The young man that Mary Lou is "seeing", Manuel González, graduated as the top student from the #1 public high school in Medellín in 2019. Mary Lou and I have been "seeing" Manuel since he was a very little boy. We are definitely going to continue to make sure that we "see" him as he moves through college and beyond. And that is what can happen when you truly "see" someone.
Being seen by Mary Lou is such a blessing. As Mary Lou and I grow in our life together, and as we grow in our life with the Pacto in Colombia, our prayer is that we can continue to "see and be seen" as the Lord God sees us and the other.