Most likely many of you have not been able to experience what Gary is experiencing right now in Colombia. Thirty years ago Gary celebrated a special birthday with his twin sister, Joy Marie, in CA. Over two years ago God told Gary to begin to make plans to celebrate their 60th birthday together in Colombia. And so on August 5th they did so in Medellin.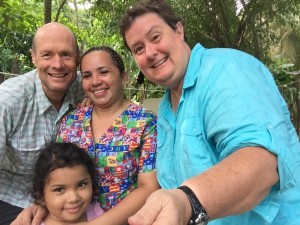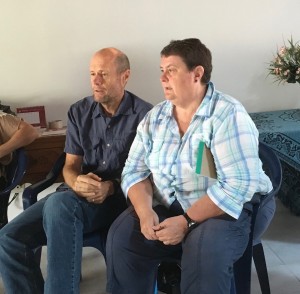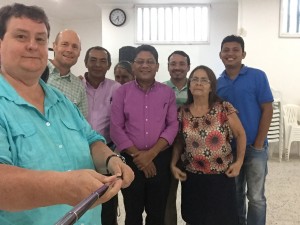 Part of the plan was to do something together that they hadn't been able to do at any time previously – to travel to the Caribbean coast together to spend time in prayer and ministry with the pastors, pastoral couples, leaders, and others with whom Mary Lou and Gary are regularly sharing and ministering. Even though Gary and Joy Marie are twins, are both Ordained to Word and Sacrament in the Evangelical Covenant Church, and have many years of ministry experience, they have never really been able to minister side by side in any context.
These last few days have proven that God had knit them together in their mother's womb (Psalm 139:13) to be ministers as twins, and not just as two pastors. With each encounter of this adventure with God, side by side in praying, listening and facilitating special ministry moments with each pastor, pastoral couple, ministry leaders, a group of three sisters and niece, and young mothers, God has been fully present as Father, as Jesus the Son and as the Holy Spirit. Peace, joy, and hope have been experienced as each one connected at a deeper level with God in their own situation, condition, and experience of life. God has each one a new perspective of themselves, of who he is, and how he sees them. As facilitators it has been a privilege to see countenances change and eyes sparkle. The love of God has been experienced at a new level through pictures, words and feelings such as him hugging them, dancing with them or walking hand in hand with them. He has shown them more clearly what the next phase of their ministry might look like as they continue to seek him and accompany him.