We just enjoyed three days in the South Coast region with the pastors and pastoral couples. We also were able to see and experience the growing outreach children's ministries going on and experiencing an abundant harvest of new children being reached for Christ. Pictured are some of the new boys being reached through soccer.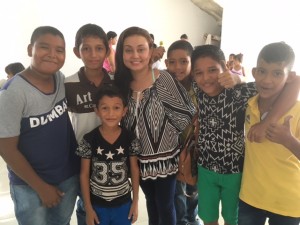 We also heard about the continued emphasis of starting new home groups in growing neighborhoods.
We celebrate this month with the South Coast region, which is celebrating its 25 year anniversary since the Colombia Covenant planted the Central Christian Covenant Church.