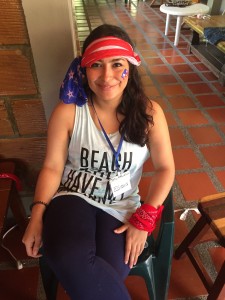 In many countries of the world, missionaries use the English language as an integral part of their ministry and partnership with those whom they work and minister. The Colombia Covenant Mission has used the English language as a ministry tool in just a few occasions by teaching a semester of English in a Covenant elementary school. A few years ago, though, the Covenant schools in Barranquilla requested that a short-term missionary couple focus on helping them to develop an English curriculum for the students and improve the English teaching by the teachers. This was successful and began a partnership with the Colombia Covenant that we are continuing to develop—especially with mission teams. As this partnership develops, we are able to see and understand much more fully the benefit, impact and blessing that the English speaking teams are participating in. As they use their natural resource – the English language – to create relationships, to share their lives, to get to know and see what God is doing with and through the Covenant of Colombia, they also are a part of two worlds coming together.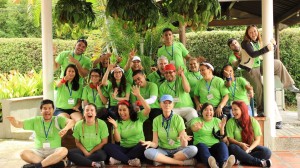 The partnership is actually bigger than just U.S. based Covenant mission teams, the Covenant schools in Colombia and the Colombia Mission. English is the "second language" in Colombia, having become an official part of all levels of education curriculum. The Ministry of Education is looking for ways to improve English teaching programs in the schools. Studies are showing the need and benefit of being bilingual for employment and further study opportunities. With the inclusion of English in Colombia's education system, this partnership that is developing comes at the right time. Education is pivotal in breaking the cycle of poverty and injustice, etc. The Colombian Covenant Churches and ministries work with people trapped in these cycles. By developing this partnership more children, youth and adults will not only be reached with English learning but also will be accompanied and encouraged to address of their life situations.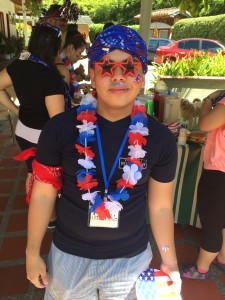 Two mission teams that we hosted and partnered with in May and July give evidence to some of the variety of things that can be done. One team, from Bayside Church of Granite Bay, CA, held a 3-day English phonics retreat for the 21 teachers from the Covenant schools in Barranquilla and then taught one English class to all of the students of the four schools – 650 children in all. Having a Christian adult give such special attention to a teacher and a child is incredibly powerful. The other team, from Creekside Covenant of San Leandro, CA, held a week long English Camp for young professionals, university students and adults where the focus was on English conversation. This camp was a result of a Colombia Covenant couple being wrongly turned away from entering the U.S. by the U.S. Immigration Service. This negative experience was turned into a blessing as this couple initiated, organized and helped to carry out the English Camp and be a part of the partnership that is forming. One definite highlight of the week was when one of the participants, Aura, accepted Jesus Christ as her Savior and Lord.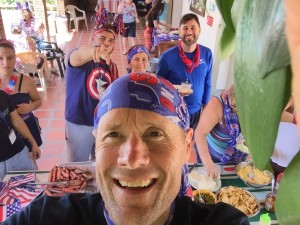 So, English and Mission, in non-English speaking countries, can be a great thing as God continues to work to bring his creation together.