When the wind blows… so starts the nursery rhyme but at RFIS it is not the cradle that falls but the wall.
As we move from rainy season to dry season during this month we can have some terrific storms.  Lashing rain, spectacular lightening displays, and cracking thunder are all accompanied by whipping winds.  The good news is that it cools the air right down, but the bad news is the havoc wrecked.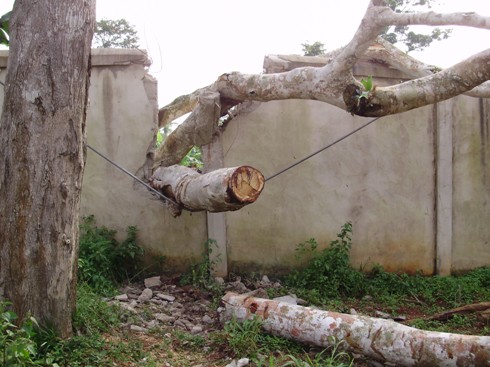 This time the wall took the brunt of the storm yet again.  The good news is that this breech in the wall of the school should be fairly easy to repair since the foundation of the wall was not damaged.
Please pray with us that these change of season storms bring no more damage.  Already we have lost computer equipment, part of the wall, and the parking lot is getting muddier all the time.  Daily power outages are common this time of year too.