The Suzia water system includes several capped springs, a 10,560 gal reservoir and 10 faucets to serve the population has been completed.  We visited it last week and World Vision told us that it serves around 900 families or over 5,800 people in the Gemena III or IPOK neighborhood of Gemena.
During our visit we observed residents filling their 25 liter jugs with water and school students stopping for a refreshing drink on a hot walk home after school. The video above is all the way down the hill close to the bridge into town.  Thanks Covenant Kids Congo powered by World Vision for providing life changing water to this neighborhood.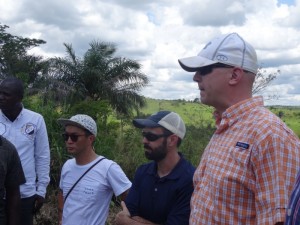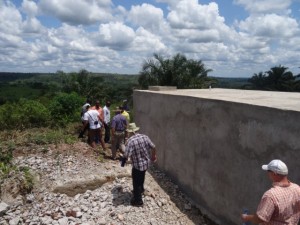 new 10,560 gallon cistern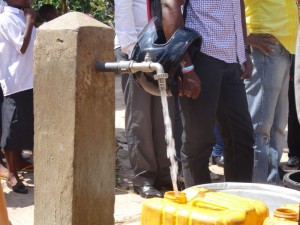 This public faucet is way up the IPOK hill across from the old housing camp for teachers.