Thanks to Keith Gustafson who just returned from Congo we have pictures of the progress on our house.  The picture of digging the foundation was from November.  To the Right we have the status of the walls as of Feb 3.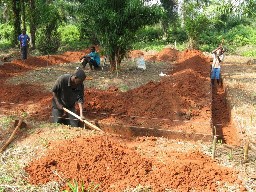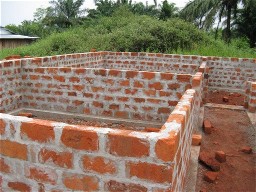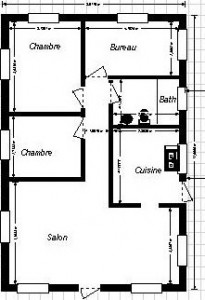 To the Left is the basic plan for our house.
By when we arrive in early April we anticipate that the roof will be on, doors and windows installed.  Not quite livable yet, but getting there.  We plan to stay in the guest house nearby and will be involved in moving the construction forward.