Prayer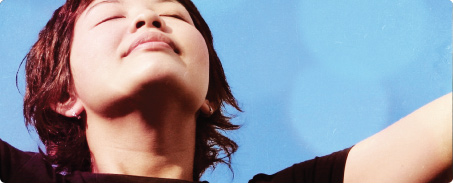 Prayer is not just bringing our petitions and expressions of thanks to God.
Building a strong and intimate relationship with God involves communication – and communication involves both talking and listening to God.
---
Overview
PERSONAL PRAYER/PRAYING INDIVIDUALLY
God invites us into a personal relationship through prayer. God also invites us to deeper levels of intimacy that will move us beyond communication (i.e., words and concepts) to communion (i.e., beyond words). This movement requires risk, as we bring more of ourselves into God's presence and receive more of God's being into ourselves. We rest in God's presence. All of life becomes prayer as we expand our awareness of God in our lives (I Thessalonians 5:17).
PRAYING TOGETHER/PRAYING IN COMMUNITY
God wants us to communicate with him individually and together, in community. For those involved in the life of a church, it seems that every time two or three people are together we pray. The church community prays during worship, small group meetings and classes, and board and committee meetings. It also organizes groups or prayer teams to gather expressly for the purpose of prayer. This emphasis on prayer acknowledges God's presence and invites God's forgiveness, wisdom, guidance, or blessing.
In describing the prayer of the early church as suggested in Acts 2:42, the Covenant Book of Worship reminds us of the importance of prayer in the life of the community of faith. Finally, the apostolic church joined for prayer…. Praise and adoration, confession and complaint, petition and lament were all present in the prayers of the community. Prayer may be mentioned last (in Acts 2:42), because in prayer the community responds to the acts of God in text and memory, to the joys and sorrows of human companionship, and to the saving work recalled at the table. To pray is to acknowledge the presence and power of God and God's stewardship over the life of the whole community in its personal and corporate realities.(13)
CONCLUSION
Prayer means building a relationship—helping us to grow closer and more intimately connected with God. Building a healthy, vital relationship requires time and patience. Prayer allows God to work in our lives and change us. As we grow through prayer, God reveals more about himself to us. As you continue to explore types of individual prayers, and prayer in community, you will find a rhythm of prayer that works for you. Engage the disciplines for growing closer to God. God wants us to grow, and God is the one who gives us the desire to grow. God is already reaching out to us. We just need to keep showing up, even when we don't particularly feel holy or loving or eager. And we can trust that if we do so, God will show up, too.
"And this is my prayer: that your love may abound more and more in knowledge and depth of insight, so that you may be able to discern what is best and may be pure and blameless until the day of Christ, filled with the fruit of righteousness that comes through Jesus Christ—to the glory and praise of God" (Philippians 1:9-11).