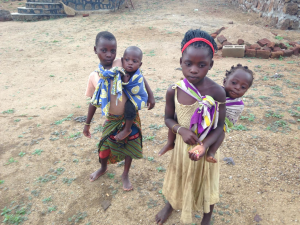 I'm searching to try to find words to express my heart. How can I share the heartache of knowing that all across Mozambique children are suffering and dying from hunger. It is estimated that 80% of Mozambican children suffer from chronic malnutrition. What makes this statistic even harder is that now we are experiencing a drought. Nothing can grow. Temperatures are in the 100's. Their crops and their animals are dying.  Water is scarce and the water available is often not drinkable so children get dysentery. On top of all this the local political parties are at odds and civilians are being killed. Now is the time to pray!
Please know that the children at the Melanie Centers are safe and well cared for. However, the people in our church communities are suffering great hardship and the most vulnerable are always the children. Would you please commit to praying with us? All of the pastors in and around the city of Beira will be gathering Saturday for a time of prayer.  They will be praying at 9:00 am here in Mozambique.  If you would like to join them in prayer at the same time it would be 11:00 pm on the west coast. But know that your prayers are welcome at any time!
Please pray for the following:
That God would send rain.  We need rain for the crops as well as for the water supply.
Pray for food.  Families are coming to the Melanie Centers in greater numbers than ever asking for food.  Pray that God would provide a way.
Pray for peace between the Frelimo and Renamo political parties.  Renamo has been blocking roads, stopping cars, and killing civilians.  They have issued a March deadline, stating that they will be taking over the northern half of Mozambique at that time.
Thank you so much for your love and prayers. We are trusting God for a way through.
In Him …
Alex, Melanie, Josh and Joey Viana