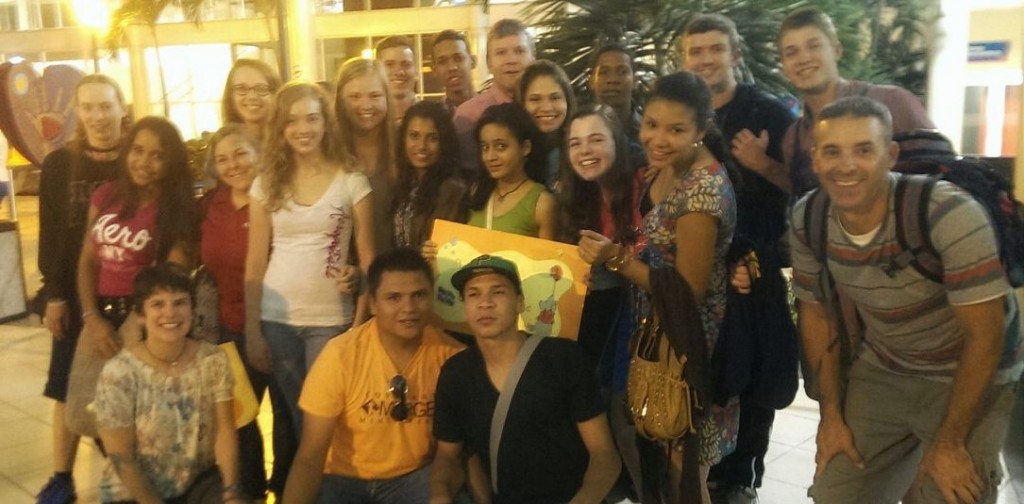 We are so excited to share, what is for our students: Alysa, Steven, Corina, Krista, Evan, Emma, Kajsa, and Nick, their first visit to Dominican Republic for the Global Student Leadership event. Each day the GSL staff interacts with U.S. student leaders and Dominican student leaders, and are blown away by how the GSL curriculum addresses not only the students when they are in leadership training, but outside in the real world.
Recently the students and staff of GSL were lucky enough to experience the themes put into praxis on an entire new level. This experience allowed our students to see what happens when a core set of values are applied to an entire community.  Ultimately, this trip is important because it allows us to solidify the relationships we are building with our students – giving us a great opportunity to create wonderful memories.
The Global Student Leadership event is happening because of the support and effort of many who are passionate about reaching this generation of student leaders. We are grateful for the collaboration and partnership. Please join us in prayer for God's blessing upon our GSL students and staff.
For more information on the Global Student Leadership event and other programs, contact Dale Lusk by phone at 956.458.9568 or by email at merge@covchurch.org.