Dominique Gillard: Student Experiences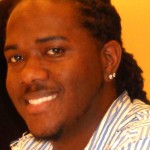 My name is Dominique DuBois Gilliard. I am a pastor at Convergence Covenant Church in Oakland California. I have a deep passion for discipleship and reconciliation. I also really enjoy working on Christian Community Development initiatives and programs that are focused on empowering young people to reach their full potential in Christ. I am really looking forward to being a part of the 2015 CHIC council because I know the profound impact CHIC has had on thousands of people's lives. I myself being one of those individuals!
Ben Pease: CHIC Chair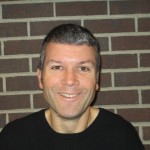 Originally from Massachusetts, I served as a youth pastor there for 6
years before serving at Salem Covenant Church in MN for the past 8
years. I love adventures with my wife and three kids, working with
students (especially in leadership development), and getting outside for
hiking, running, backpacking, and canoeing.  I am excited and honored to
serve on the CHIC Council because time and time again, I have seen
students experience God and make decisions at CHIC in ways that have
changed the course of their lives.
Angie Wysocki: Evening Worship/Mainstage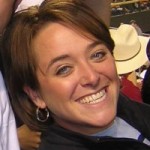 I am a girl that loves adventures, exploring new places, a great story, an even better live concert, a good book, great coffee, a really good Eggs Benedict, a great piece of clothing or necklace that is on sale, a moment that makes me laugh, and a good day of skiing, or a vacation at the beach. Things that I am passionate about are loving my family and friends well, living as the woman that God has called me to be, and helping others experience the thrill of living as a Christ Follower and what that means for the Kingdom of God. I currently live in Roseville, CA but grew up in Denver, CO and spent significant years in Chicago, IL.