March 23 and 24, 2012
Engaging faith and practice for the cause of justice
University Ministries and the Center for Youth Ministry Studies at North Park University invite you to be challenged, inspired, andtransformed by the gospel at the North Park Justice Summit and Chicago Reload.
Led by theologians, teachers, and activists from across the country, participants at this two-day event will learn how to engage people in ministries of compassion and mercy, challenge policies through advocacy and community organizing, and partner with programs and projects of community-based organizations for the sake of Christ and his kingdom.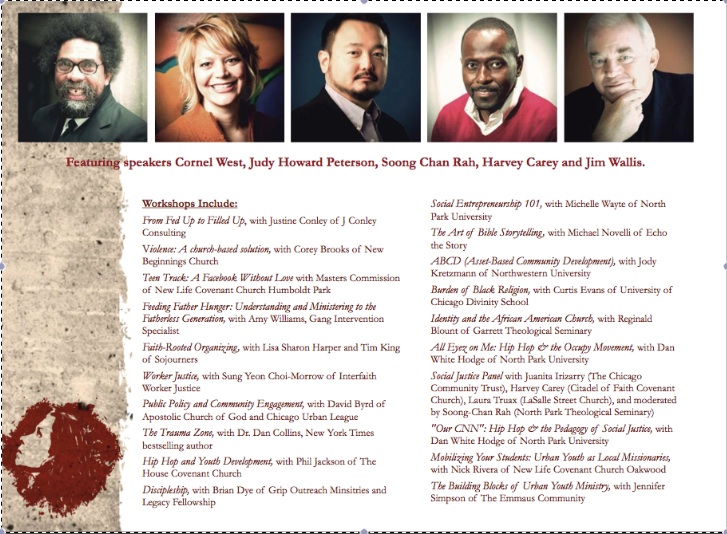 Don't wait to register!