Today's post is written by Matt Nightingale, Director of Worship Ministries at Redeemer Covenant Church in Tulsa, OK.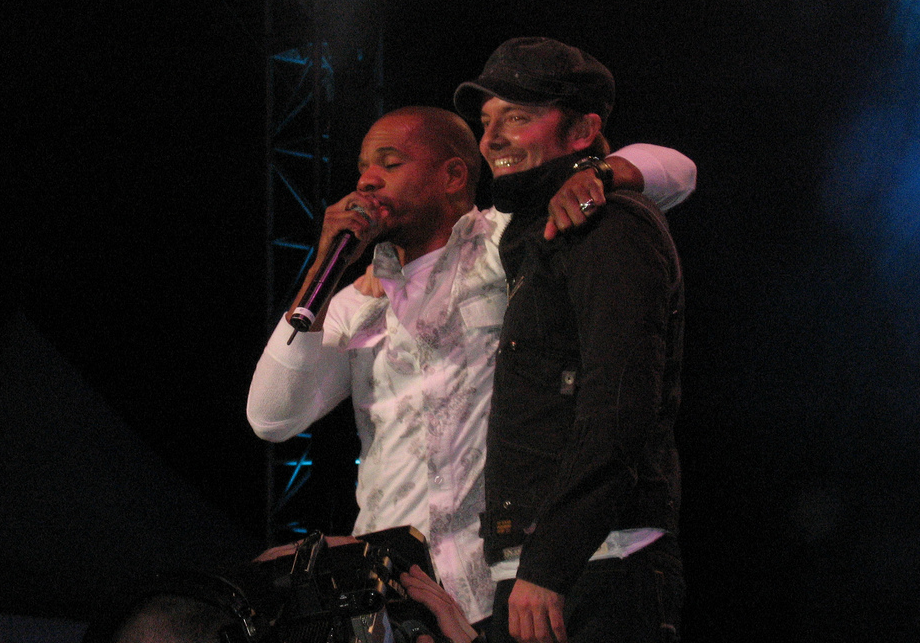 A few weeks ago, Jelani Greenidge and Jo Anne Taylor started and important conversation about culture in worship. You can read it here. This week in our "Better Together" forum (see sidebar), Jelani kept the conversation alive with the following post:
"Who's the most famous White Christian musician in the U.S. right now? Chris Tomlin.
How many of his songs are on the CCLI top 25 right now? A bunch.
Who's the most famous Black Christian musician in the U.S. right now? Kirk Franklin.
How many of his songs are on the CCLI top 25 right now? None.
Why do you think this is?"
And seventy replies later, we may not be much closer to getting this problem "fixed," but we're talking about it in a healthy and productive way. Here is just a taste of some of the more salient comments…
From a white worship leader: "Without demographic stats re: "black/white" churches, I can't give you math. But it's easier for say… *you* to inject some r&b sensibilities into a Chris Tomlin tune than it is for say *me* to get a Kirk Franklin tune into a place that's accessible for my team and my congregation… Chris Tomlin tunes are singable and simple. They follow the pop song laws of chord harmony – I, IV, V, vi, ii are pretty much it. Any kid with a guitar can sing a Chris Tomlin song."
"What I have noticed is the lack of realistic diversity on CCLI's home screen feature scroll (where they show pics of a variety of artists/songwriters). Take a look especially at the Paul Baloche picture (if it's still on the site). All the worshipers look alike – nicely dressed with trendy clothes, women in scarves, hands lifted, etc. Not that these things are bad, but does that image really reflect who worships with Paul Baloche (and others)? I know our group of worshipers is much more widely diverse than that. Maybe its just me, but part of the problem is image portrayed by the industry itself."
"I wouldn't care that much… except that I see the influence that these lists have on the rest of the body. It becomes an echo chamber, where something good gets noticed, gets promoted, and then if it's really good, EVERYBODY jumps on it… And the thing is, there is real money at stake here, because the "plays" in churches help to fund the artists who create. It's not a perfect system, but it is a blessing to musicians. My question is, how can we tweak the system to get some different color into the pipeline? THAT is why I care. It's not because I'm worried that Kirk Franklin doesn't feel affirmed by the greater evangelical community. It's because there are young men and women who are talented and gifted and God is using them, but because of the inherent cultural biases baked into the system, they are not getting the same amount of exposure, play, and therefore CASH as some of our Caucasian brothers and sisters."
"Good and sane comments so far in my view. For African Americans to crank Tomlin or whites to rock Franklin (or Spanish-speaking/cultural folks to do either on any wider scale) is rare, though not entirely beyond at least some of our ability or desire. We raised our kids and grandkids on wide (very wide) varieties of food. They all dig it all. For such to happen must at some point be intentional. Musicians, much like sports teams -can- and often do (and will) knock these color/cultural walls down… IF they (we) are willing to pay the price."
"How would you define the price? Because I agree… People who are willing to pay are rare."
"For me, on the local level, the key is musical collaboration. A few years back I invited the youth choir from one of our predominately black churches in town to lead our worship. They graciously accepted and WOW! It was incredible (worship and music), but I think our predominantly white congregation wasn't quite sure what to do (with their hands, their voices, nothing). Especially, with all the dancing in the aisles! If we could join in collaboration (both/all three/all four cultures on the platform) we all might learn from each other what "to do." Both from a musical and expressive perspective. Our congregations could see what a white person "does" in the context of gospel music and vise verse, Maybe a Tomlin/Franklin album might help lead the way? Now where did I put Tomlin's phone number?"
"This is one of the healthiest conversations I've witnessed in a long time. Seems to me, with some intentional leadership, we can take the Christian Arts aesthetic to a much healthier place… and take it out from the unthinking influences of commercial forces and media. It's time for the trend towards Lowest Common Denominator art to be over…"
I sincerely hope you'll join in the discussion. One of our denomination's great strengths is its commitment to racial righteousness (Read our 2008 Resolution on Racial Righteousness here), but we still have so far to go. May God give us clear guidance to move forward, and may we obey as we worship Him with heart, soul, mind and strength.