We grieve with Covenant missionary James Tang, as violence overwhelms South Sudanese yet again. News groups reported yesterday that rebels infiltrated the city of Benitu, a city where the Evangelical Covenant Church of South Sudan is active and has a church and school. These rebels were hunting down men, women, and children who took refuge in hospitals, mosques, and churches. After a horrifying two-day massacre, bulldozers are having to remove hundreds of lifeless bodies.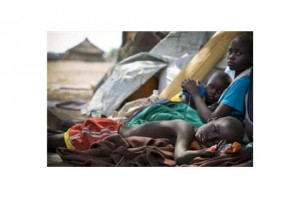 Join us in prayer for South Sudan. Please pray for:
Covenant missionary James Tang and the Covenant Church of South Sudan as they proclaim the Gospel in the midst of trials and persecution
The many South Sudanese families and communities grieving the loss of their loved ones because of this massacre
The safety of  thousands of South Sudanese refugees scattered across Central Africa
Peaceful resolutions amidst decades of ethnic hostility and political tension
Those who are seen as "enemies," that they too may find forgiveness and new life in Christ Jesus
To watch BBC's Today's World News recent coverage, see below. Warning: The following report contains some disturbing images.
VIDEO LINK: https://www.youtube.com/watch?feature=player_embedded&v=Z-7iA3oLPt0
To read more about the history of South Sudan's history on our blog, click here. Information gathered from James Copnall of Aljazeera News.