By Karen Hallberg, Director of Mission Mobilization and Connection
Mbote mingi – (from what I remember, that means "big hello" in Lingala).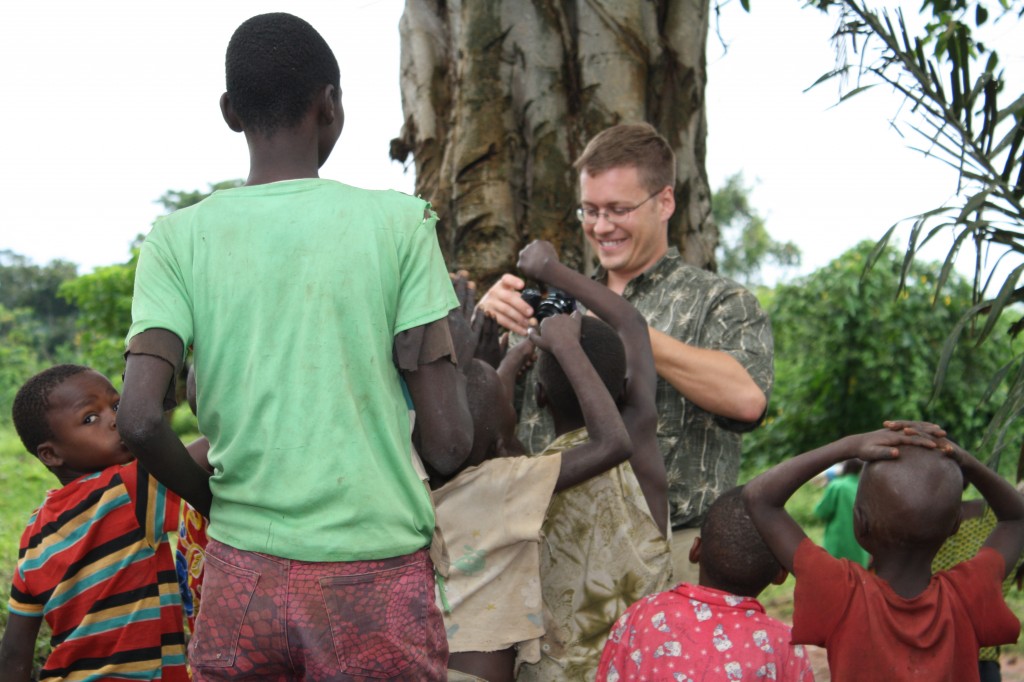 On October 6, I had the privilege of leading a Vision Trip to Congo with Covenant missionary, Keith Gustafson. Mission in Congo has been part of the Evangelical Covenant Church (ECC) for over 70 years, but with the Civil War in 1997, staff were unable to live in country. That has since changed. Seven missionaries live in Bokonzo and Karawa, Keith still commutes from Seattle, and there are three more short-term missionaries preparing to go.
Vision Trips, through Covenant World Mission, are promoted as a means for pastors, church and conference leaders to catch a glimpse of what God is doing around the world through our mission partnerships and mission staff, to build relationships, and to explore opportunities for future connections in serving globally. This opportunity to travel to Kinshasa, Gemena, Bokonzo, Bogose Nubea, and Karawa was…"extraordinary hospitality, stunning, challenging, eye-opening, overwhelming, joyful, thought-provoking, beautiful, heart-breaking, inspirational, bouncy" [as described by Michele Harbeck-Haley (Director of Finance for the ECC), Chris Pappenfus (associate pastor, Crossview Covenant, N. Mankato, MN), Krisann Jarvis Foss (Director of Ministry, North Pacific Conference) and Janet Batiste (chair of Executive Board, North Pacific Conference)].
Jesus Christ is powerfully at work in the midst of many challenges and many opportunities throughout the Covenant Church of Congo (CEUM) and its communities. Our first full day in Bokonzo, President Sanguma brought the CEUM Cabinet to meet us and talk about what God is doing through their specific ministry, lives that are being transformed, and challenges they face. Although there are over 208,000 baptized members of CEUM churches, they estimate regular worship attendance at 1,700,000. There are 1,614 congregations, 415 schools with 2,740 teachers educating 74,000 students, 5 hospitals and 94 clinics in 4 health zones serving 600,000 people.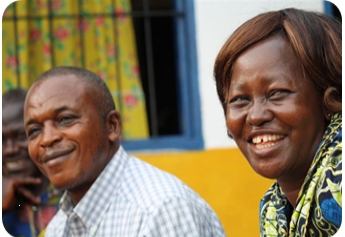 Jesus Christ is powerfully at work through the faithfulness of leaders like Pastor Corinne, a 50-year-old widow with seven children. Corinne is a remarkable woman who pays attention to God's call on her life – to lead in the church then study theology, to shepherd a congregation then lead women's ministry for the denomination. Pastor Corinne was one of the first two women to graduate from UPU (the Covenant/Evangelical Free University), and be ordained by the CEUM. She now teaches women throughout the denomination to embrace their identity in Christ, as one chosen, equipped, empowered by God.
Jesus Christ is powerfully at work through the persistence of healthc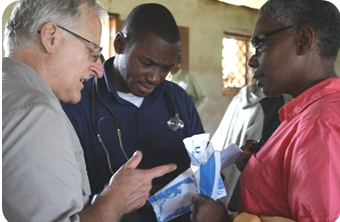 are workers with limited resources led by Dr. Aime. Visits to clinics and the hospital in Bogose Nubea fills much of his time. Mobilizing the nursing staff as well as caring for patients is a never-ending task. In dealing with malaria, malnutrition, meningitis, tuberculosis, accidents, and other illnesses, the medical staff is all too aware of the lack of medical resources and the travel challenges to visit patients. Dr. Aime leads a work filled with difficult decisions each day, explaining to our group, "We do what we are able. We do what we can, but have to leave the rest, and people die. We thank the Covenant Church for all they do to help. There is huge work yet to be done."
Jesus Christ is powerfully at work as faithful followers like Pastor Noa serve the church in Christian Education. As Noa talks about his vision, he desires that children, women and men may grow and ripen in their faith. He understands that as lives are transformed, that will lead to others' transformation. The breadth and depth of ministries is remarkable as people are called to faith in Christ, then equipped to live faith out day by day. Music is the most active way people are involved in Christian Education. Through participation in choirs, relationships are built, struggles are shared, community is developed, lives are changed. Noa's heart for Jesus Christ and for people to know and love God is infectious.
Please pray for the CEUM, the ECC mission staff as the team gets re-settled, Congo national elections in November, the day to day responses to critical needs caused by poverty and illness, and critical opportunities born out of a hopeful vision for what Jesus Christ wants to do in the lives of Congolese.
And, pray about the possibility of joining us on a Vision Trip.
Peace to you,
Karen Hallberg