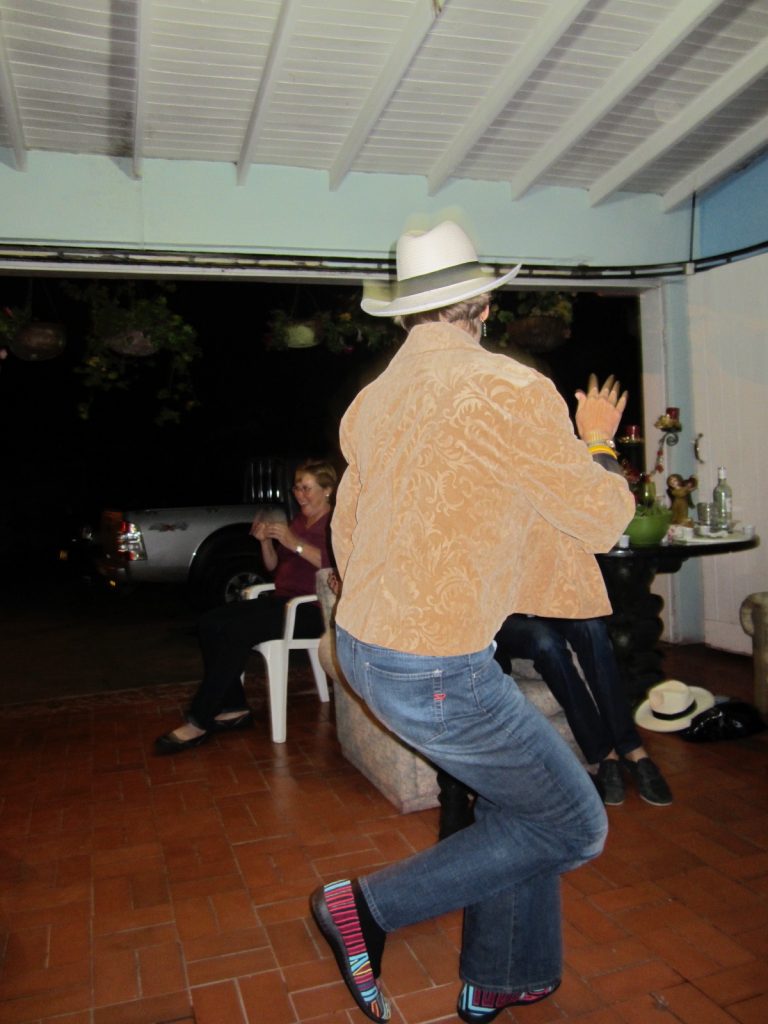 In three of the regional conferences of the Pacto our mentoring times were functioning well, and each leadership group had figured out a good and agreed upon rhythm of meetings and schedule times. The Cundinamarca region, where the city of Bogota is located, had not been able to organize a virtual gathering, as in Colombia group gatherings are still not permitted. While there are many possible reasons, it just hadn't happened. Until last week.
Pastora Gloria Alzate, the regional president, arrived back to Bogota after almost six months of taking care of her brother in another city during his last days of life as he battled cancer. Her absence was missed and created a vacuum in the regional leadership, as well as in the rhythm of our mutual mentoring dance. It's not that life got too busy. Life just filled up with other commitments and happenings. Finding the rhythm of mentoring during the pandemic seemed to take a step backward. Until last week. Pastora Gloria called everyone individually and invited them to connect up to the Cundinamarca Mentor's Ball. We've never seen so many Christian leaders thrilled to attend a dance!
As the pandemic has affected life and ministry for us and for the Colombia Pacto leadership, it has not stopped "church" or "vision for ministry" or the Pacto fulfilling its mission to make disciples. A wonderful example is the Villa Hermosa Pacto Church, the first Pacto church in Colombia, that has been discipling new believers during the pandemic and they are soon to hold a virtual celebration honoring these new disciples in Christ. Villa Hermosa traditionally is a discipling church and established its Discipling-Training Institute as a major focus of its ministry many years ago. It has firmly maintained this valuable tradition amidst the upheaval of these months. While many church traditions certainly are being evaluated at this time and many may be transformed into more effective ministries, we celebrate with Villa Hermosa, and other Pacto churches and ministries, as they carry on their call and mission—sometimes in the very same way that they have been doing for many years and sometimes, now, through new and more effective means.
May we be patient and have grace with ourselves and with others in our different rhythms, learning pathways, timings, and schedules, knowing how patient and gracious our Lord God is with us all, as he shows us how to dance without stepping on toes. Enjoy the music and celebrate the dance.