Still climbing: Antisana
Hello friends!
We wanted to give a quick update: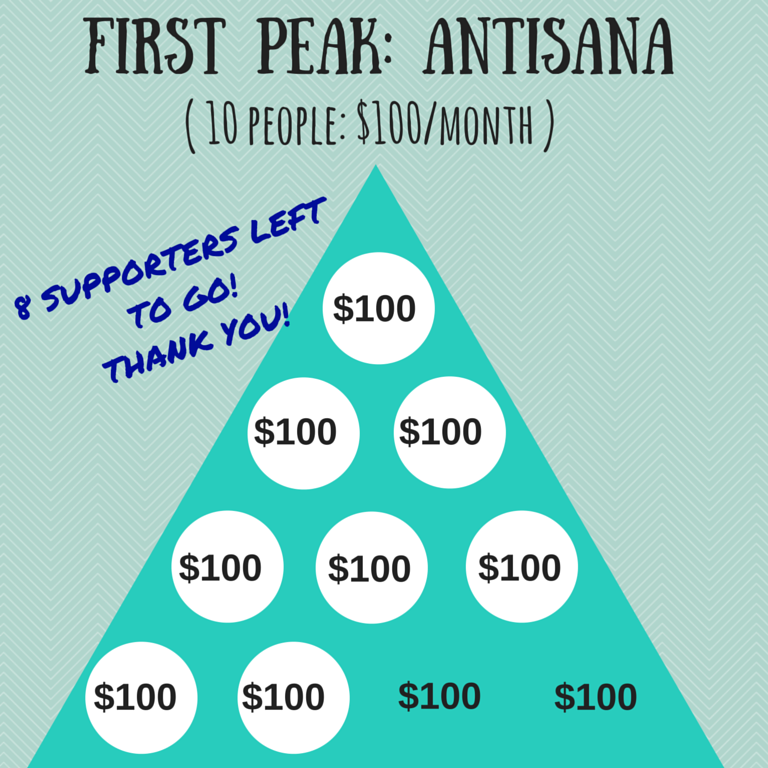 While we were still in the process of creating this "challenge" we had two generous friends donate in the Antisana category. We are so thankful!
That just leaves us with 8 supporters left to give in the Antisana category! Woohoo!
Remember, you can give either 100 dollars a month for a commitment of two years OR a one time gift of $2,400. Of course, you can give whatever you feel compelled or called to give as well.
Thank you so much for your support and hope!
love,
the santanas