"Sing to the Lord a new song"
That's a pretty familiar phrase from scripture and yet we often seem more attracted to the idea of singing a "familiar song" or singing a "favorite song" than going to the trouble of singing a "new song". So what would it mean if a church were to take the Biblical concept of the "new song" so seriously that they actually decided to call themselves "Newsong Church"? Well, if you want to find out at least one part of that answer you may want to follow this blog for the next several days.
Newsong Church is part of our Covenant family in the U.S. and ten years ago they sent a summer missions team to work with us here in Japan, providing staff for our annual "English Camp" It was a great experience for everyone and I've enjoyed ongoing contact with them over the years. So imagine our delight when they decided to send another team to Japan this summer. This time it was to focus on work in the disaster region of Tohoku. Ten of them arrived on Sunday, June 24th and will be with us for almost two full weeks. In a new twist, Delta Airlines has flights that arrive in Tokyo before 5AM!!! So this is what the team looked like after touching down at Haneda Intl Airport as 4:55AM
They spent most of Sunday just getting acclimated and attending a local church in downtown Tokyo. Then we got together for dinner and I was amazed to see that they still looked pretty perky!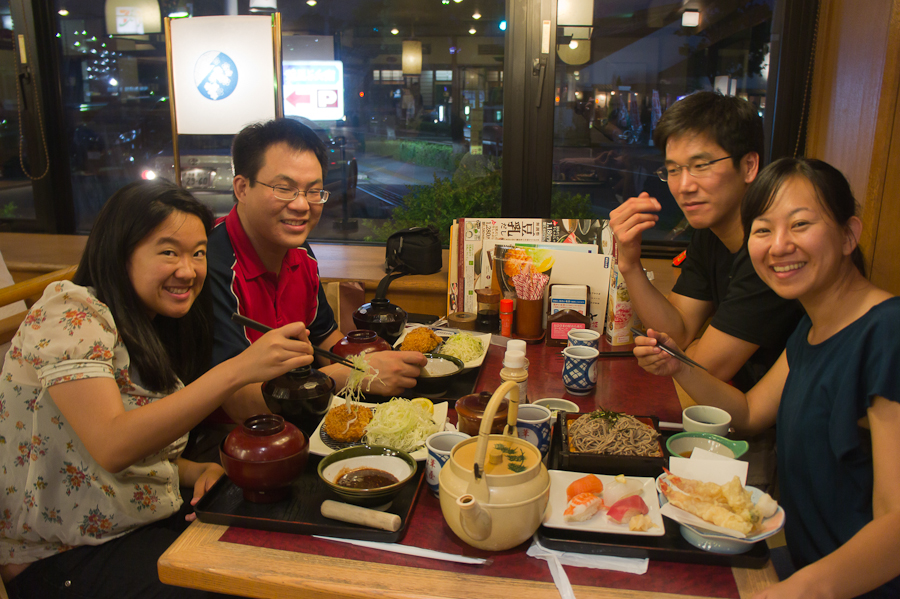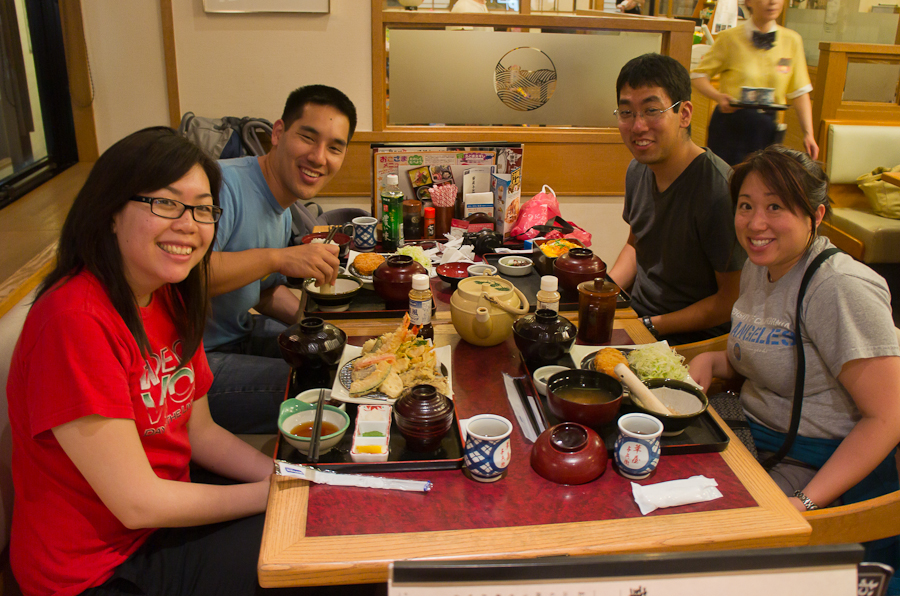 Monday was spent getting ready for our trip north, shopping for supplies, packing etc. and in the evening we had an orientation session. This week our team will consist of the ten from Newsong, fellow Covenant missionary Tim Johnson, Japanese Covenant pastor and co-worker, Yasushi Shimizu, new missionary candidate for Japan, Stephen Bay, my two older kids Miles and Kendra, and myself.
Tuesday morning we piled into two cars and used our tetris skills to somehow squeeze every last piece of luggage into the cracks and headed north. By 6PM we were in Kesennuma, where we will be spending the next several days working with Samaritans Purse, helping to restore homes that were partially damaged by the tsunami.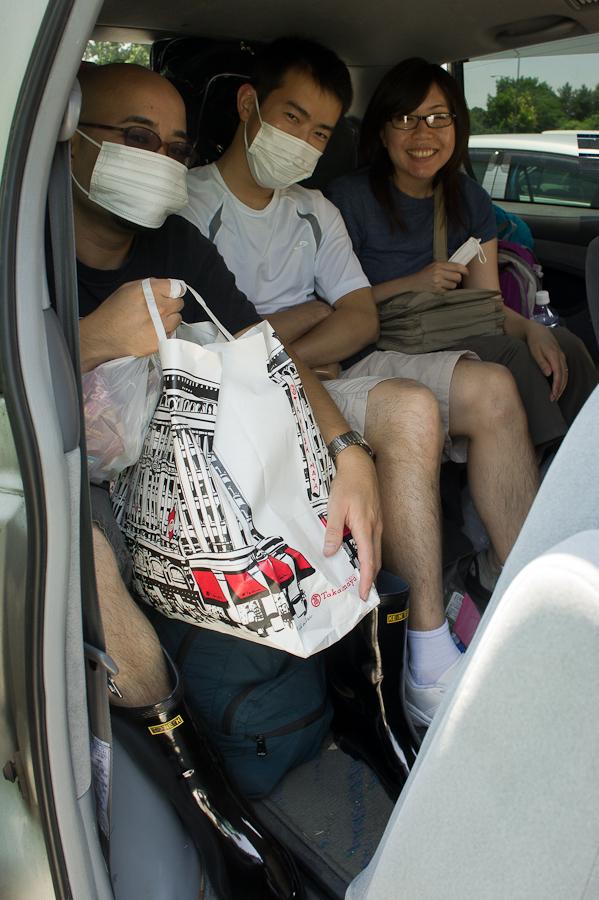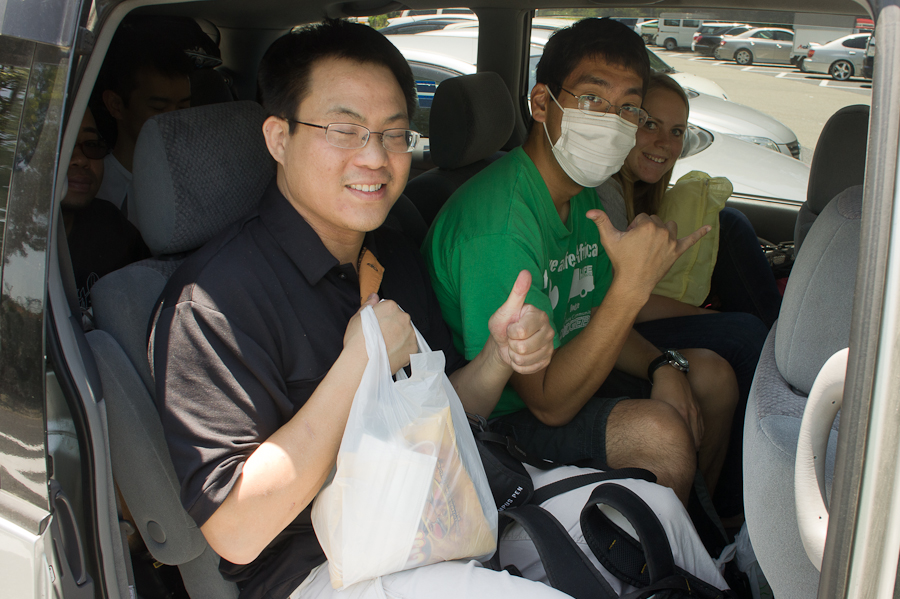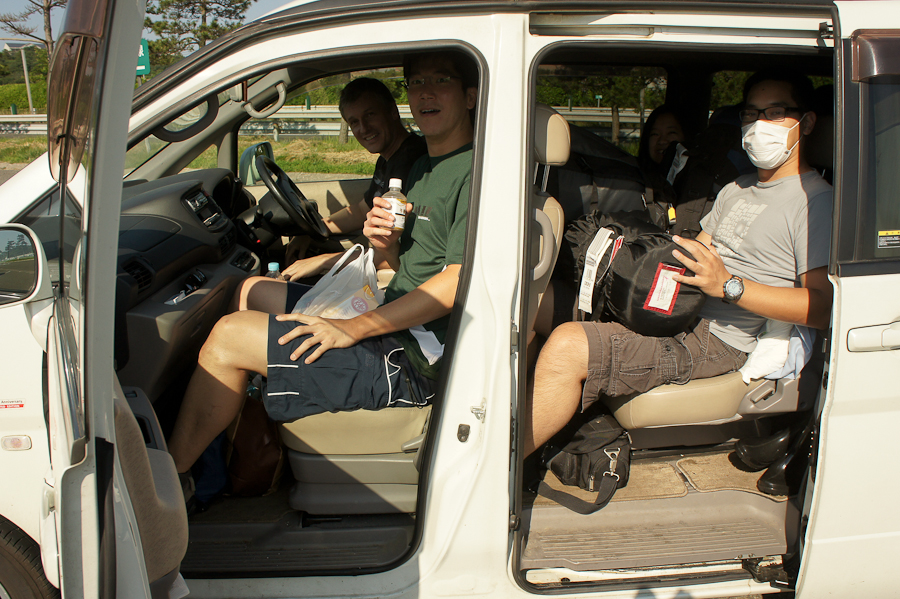 Our first stop in Kesennuma was the port area on the north side of town. This is where burning fuel was washed over the town by the second and third tsunamis and the fires didn't subside for days. Much of the debris has been cleared, leaving the lonely emptiness of block after block of concrete foundations where a vibrant town once stood. The oddly misplaced ship that was washed more than a kilometer inland still sits where it finally ran aground when the water and flames went away.
After a drive through other parts of the city and a visit to the church that was completely washed away on the south end of town we stopped for supper at a sushi joint and then finally checked into the Samaritans Purse base camp.
Tomorrow morning we will head south to the work site which is near the town of Minamisanriku. Mud, dirt and sweat will probably be one of the main themes of the day. And yet we go, not just to work hard but we go in search of a "new song" in the ruins and aftermath of a disaster. We will be on the lookout for signs of hope amidst the sadness and uncertainty. May our eyes see clearly, our hands work steadily and our hearts find truth!
Sing to the Lord a new song!
Visit my gallery for more photos.