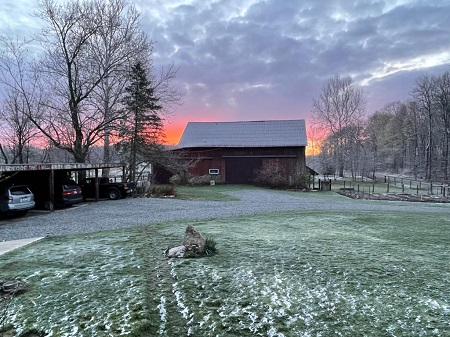 Kimia caught this beautiful sunrise over the barn one morning.  Home sweet home and no end to God sightings every day that goes by!  After a long trip to California and then a short trip to Tennessee for the retreat, it does my heart good to be home.  In our own home, not a rental, thoroughly enjoying our next door neighbors.  And I think of those who live under bridges and drift from shelter to shelter, Lord have mercy.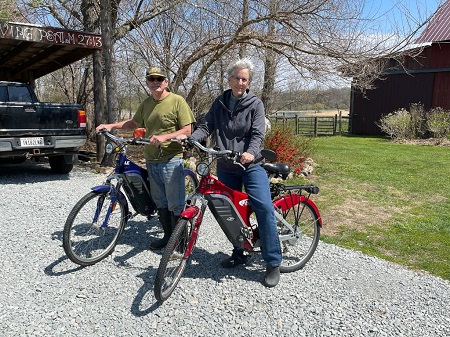 I picked up these two lovely bikes for a song, at a garage sale.  I had no idea what an ebike was, but it's a smooth ride and a comfortable seat and the price was amazing.  What's also amazing (this time in a negative way!) is the cost of the batteries, should we decide to put them in.  Now we can join in the kids' bike rides.  Yay!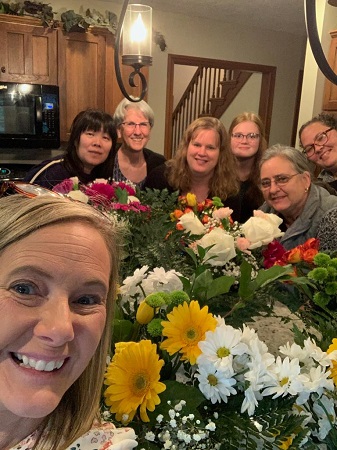 Home is where the heart is, where we have life group.  We had a ladies' night out and we made flower arrangements and enjoyed each other's company for a meal.  These are the ladies we share and pray with each week, of course the guys are missing from the photo.  One guy has been missing from the group for a long time, but he finally was able to get to the states from China, what a sweet reunion for our buddy Li and her family!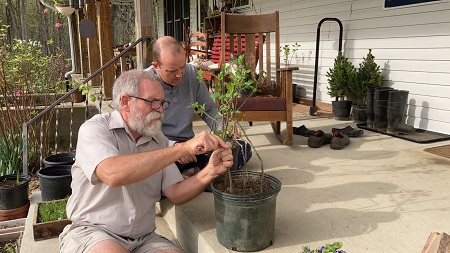 Paul and Sheryl stopped for the night on their way home from the Congo retreat, and Paul was able to give some expert advice on grafting.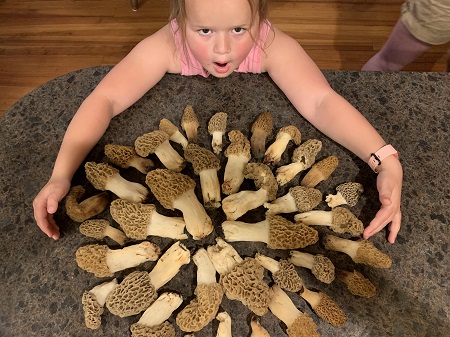 Morel mushrooms are a favorite with our family, and we hit the jackpot with all of these found right on the farm!!   Right here at home!  Delicious!!!!
We are so thankful for our home sweet home, for the love of our family and friends, for nature and the Lord's provision that make it blessed place of comfort and peace.  What an awesome God we serve!!