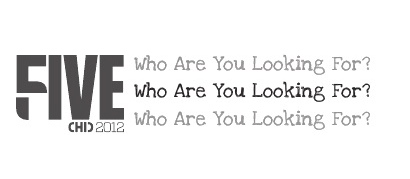 One of the things I remember most about being a Christian in high school is the feeling of coming back from a week of camp. I started going to a Covenant camp in 6th grade, and loved it so much I went back every year until I was too old, and then I worked there for three more years. I loved camp so much, especially the spiritual "high" I got from being surrounded by people my age who were all there to worship God. But returning home was always difficult for me. It was always the question of, "now what?" It's so hard to come off an amazing week of camp or an event like CHIC, and go from a spiritual high/mountaintop experience to just plain, old, normal life.
I think that this is how a lot of high school students feel, especially with going back to school. Returning to school can be a difficult transition. Students go from being surrounded by thousands of other Christians, to maybe having only a couple Christian friends at school. Or maybe none at all.
How can we encourage our students in this time? How can we keep them thinking about what they learned at CHIC?
Matt Aalseth, youth pastor at Redeemer Covenant Church in Orangevale, California, shared with us a simple way to keep students thinking about what God has done in their lives through CHIC. Every day for the next five days, Matt plans on sending a postcard to each student and adult that attended CHIC with his group. Each day the postcard will have one of the questions of the week: Who are you looking for? Who do you say I am? Do you love me? Do you want to be made whole? Who shall I send?
This is a great way to challenge students (as well as adult counselors) to reflect on and write about their time at CHIC, and spend time in prayer as they think about what they've learned.
Consider doing one postcard per day as Matt is doing, or you could break it up over five weeks, or even five months. As you address each postcard, spend a minute praying for each student or volunteer.
You can download the PDF for the postcards here.
Thanks, Matt, for the great idea!