Marc Lantz – Youth Pastor, Faith Covenant Church Breton, Alberta, Canada
Where will you be the Friday morning before CHIC 2012 kicks off in Knoxville, TN? Perhaps you'll be enjoying the summer sunshine while you mow the lawn before you're gone the next week, or maybe you'll be packing your bags and answering the rush of last minute calls from worried parents and students – wondering what the weather is like in the South in mid-July (HOT AND MUGGY, FOLKS!). I know what I'll be doing that morning, it has been planned for well over a year already. I will be settling into my seat along with the rest of my group as we begin our 50-hour journey from Breton, Alberta, Canada to CHIC – by bus. Yes, you read correctly! We will be on a bus for over 2 straight days before we get to the block party Sunday afternoon on the University of Tennessee campus. Keep watch for a cloud of body odor pouring out of a van – that'll  be the youth groups of Alberta!
Many of you are dreading your own bus rides, which may only be 12 hours. Trust me, anything over 12 hours on a bus is all the same anyhow! It stinks, your back hurts, you have sung more annoying pop songs than you can handle, and no, "we aren't there yet!"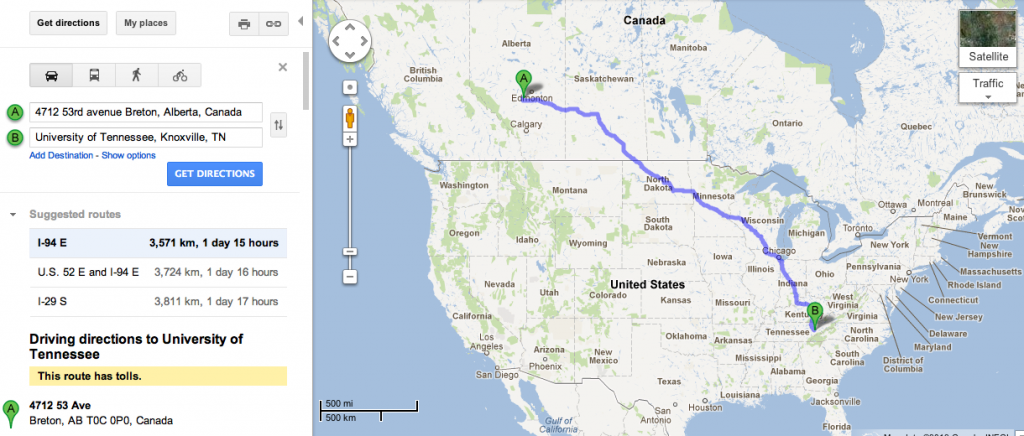 Well, I'm not going to rant about how much worse we have it than the US Conferences when it comes to travel. What I would like to share is the encouragement to all CHIC adults and students that your travel to and from CHIC is a golden opportunity for what Covenant people are known for, good conversation. No matter how long or short the trip may be, you have time to get past the small talk and get real with one another. One of my biggest frustrations as a youth pastor is when I plan a student ministry trip and am unable to get out of being the van driver. Driving on these trips steals my opportunity to have meaningful conversation with students whom I wish to know better. I know many can relate to my frustration. CHIC is different for me, however. Having a 50 hour bus ride to and from CHIC gives me something I pray for often – ample time to know my students and leaders in a deep, more meaningful way.
On our way to CHIC 2009, I had enough time to sit with each student from my youth group for about 30 minutes and ask what God had been doing in their hearts after CHIC was over. I laughed with them. I grieved with them. I prayed with them. Those conversations are unlike any I've been able to muster out of these same young people since. It is something I cherish to this day: uninterrupted conversations immediately after a life-changing youth event!
I encourage all of you as you travel to CHIC, as you wait in lines at CHIC, and as you travel home. Make the most of what may otherwise end up becoming nothing more than awkward silence. Ask someone what God's been doing in their life or tell someone what God has been working on in yours. It's a simple way of making CHIC 2012 a life-changing experience.
See you there!
P.S. Say a special prayer for our bus driver, the air conditioner, and bathroom vent fan!