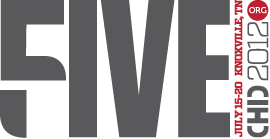 The folks in the CHIC Office and at UT realize that the cost of transportation is lofty and we are going to do what is in our power to help lighten the financial burden by throwing the late registration fees out the window!
Originally, the cost of registration was going to jump to $625 on May 10, however, we are extending the regular registration fee of only $590 until June 15.
June 15 is the very last day to register for CHIC2012. You're absolutely not going to want to miss out on this!
Visit CHIC2012.org to register today!