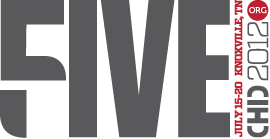 There is less than a month's time left to register your students at the regular registration rate of $590 ($540, if you put down a deposit)!
The Late Registration period ($625/student) will begin May 10 and registration for CHIC 2012 will be closed as of June 15.
Don't put off registering your students or volunteers any longer! Go to CHIC2012.org to register TODAY!