According to Tim Ciccone: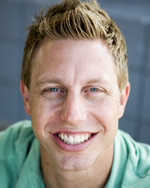 1.  The connection at Youth Workers Connection with other Covenant Youth Workers is a truly a gift.  There is a shared journey that comes together in Chicago at YWC. It's a place where we find support and encouragement—it's a great demonstration of the beauty of the body of Christ.

2.  Deep Conversations:  At YWC you will have the opportunity to enter into conversations that will challenge you in your current ministry and life context.  It may be with a college student over coffee, at a seminar that will give you fresh perspectives on ministry issues, or in the main session with thoughtful speakers. Jump in.

3.  FUN and Refreshment:  Whether you're walking the streets of beautiful downtown Chicago with friends, worshipping during the main sessions, take time out to read, or just enjoy laughing with friends. YWC is scheduled with YOU in mind–that your soul might be renewed and refreshed.  Come and enjoy your time in Chicago this January!
Need I say more?
…Register TODAY!