We've all heard the 10 Healthy Missional Markers for our churches, and Lord willing, we're all on the pathway to pursue Christ and Christ's priorities within our own congregations as worship leaders.
Number 7 on the list? That's right. Heartfelt Worship.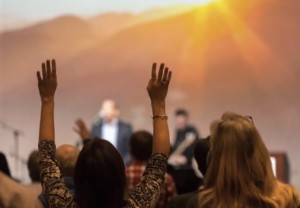 I give you thanks, O Lord, with my whole heart… (Psalm 138:1a)

But the hour is coming, and is now here, when true worshipers will worship the Father in spirit and truth, for the Father is seeking such people to worship him. (John 4:23)
Last fall, the Worship Commission sat down with President Gary Walter to hear his vision & mission for Covenant worship overall. We were encouraged to keep pursuing heartfelt worship because "local church worship provides pathways for the hearts."
As a result we have been able to reframe the Core Values of Covenant Worship:
"When Covenanters worship, we celebrate God's story through expressions rooted in our culture. Our worship creates a sense of intimacy with both God and one another and forms us into a community of disciples of Christ."
Encouraged, we will launch a series of blogs that include the voices of familiar and new Covenant worship leaders to encourage your hearts too. As they share their stories and questions, will you join us?
If you are interested in writing for the WorshipConnect Blog, please contact Melissa L. Emerson at melee@northpark.edu