by Dawn Holt Lauber
This past June, the church I serve – a multigenerational congregation of long-term families – received a Vital Worship Grant from the Calvin Institute of Christian Worship and the Lilly Foundation. The grant funds a year-long project in which our church will seek to enhance our commitment to intergenerational worship through the Psalms and the creative worship arts – from the visual and song, to drama and the written word. The first post can be found here.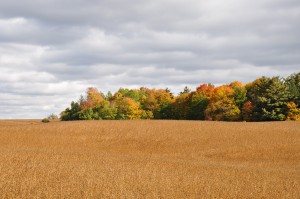 Psalm 121, my church's "summer Psalm", is in many ways a prayer for the individual calling out from a personal setting and experience: I lift my eyes, where is my help? By God's invitation, we are given the privilege and freedom to offer particular and specific petitions like Psalm 121 or Psalm 18:6, "In my distress I called to the Lord; I cried to my God for help. From his temple he heard my voice; my cry came before him, into his ears."
We desire this intimacy with God, the comfort and confidence of knowing that we have his undivided attention. A confidence that isn't self-serving or ambitious, but a confidence marked by humility and constancy. We are encouraged by Paul in Philippians 4:6 to "not be anxious about anything, but in every situation, by prayer and petition, with thanksgiving, present your requests to God."
From the benefit of our individual petitions, we can boldly pray as a church and as a family Psalm 67: "Let the peoples praise you, O God. Let the nations be glad and sing for joy." We, as the church, believe our help comes from the Lord. We have felt his protection from the sun and moon, so now we can ask for His graciousness, his blessing, the light of his face to shine all over us.
Psalm 67 is my church's Psalm for autumn and our season of thanksgiving and song. From September to November we have sought the discipline of thanksgiving through the singing of beloved hymns of the faith (Great is Thy Faithfulness, Guide me o Thou Great Jehovah, Praise to the Lord, the Almighty, Amazing Grace) and the memorizing of Psalm 67.
Perhaps you are in a season of great need and you are lifting your eyes to the hills seeking the mercy of the Lord. Perhaps you are in a season of answered prayer and need a reminder to give thanks to the Lord. May the benefits of a solitary prayer like Psalm 121, and a collective prayer like Psalm 67, be our guiding words this week of Thanksgiving.
As we gather with family and friends round tables and in living rooms, may we offer with one another assurance – our help comes from the Lord, maker of heaven and earth, who will not let us stumble. And likewise, as we drop people off at the airport or bring them back to college or get in cars to travel the distance, may we turn to each other saying – May God be gracious to you, may God bless you, may His shine upon you.
Dawn Holt Lauber is a professional singer and recording artist. She has served as the Director of Worship at Glen Ellyn Evangelical Covenant Church in Glen Ellyn, IL, as well as on worship teams for Triennial, and the East Coast and Central Conferences. She is the project manager for the Calvin grant. This post continues a series on worship in an intergenerational context.