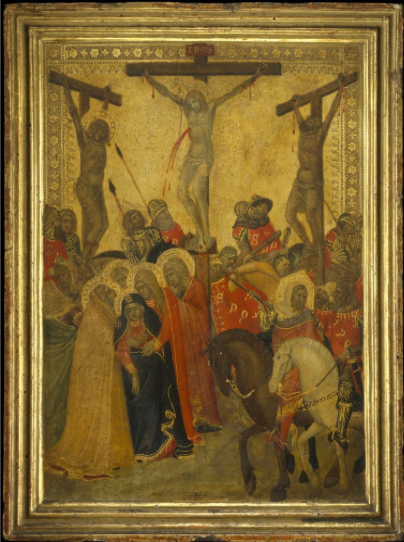 by Geoff Twigg
More scorned and scarred than when He came
A pinned exhibit on a tree
The Son of Heaven and Lord of earth
Divorced from both in agony
Cut off from God by human sin
Abandoned by His frightened friends
Love's final tender Word, on whom
Creation's every breath depends
So cold the nails that pierce His hands
Tear skin and bones and worlds apart
Sin-poisoned thorns and shocking spear
Which probe and test and break His heart.
None sharper than the mocking tongues
Which praise then raise then bring Him down
Barbs guilty shame and fear have formed
Hate-woven in a cruel crown
The struggle done, blood stops, doubts flow;
Wan, wondering spectators leave
And Pharisees to worship go
Few care, none knows what to believe.
What fight this single scout has fought!
What prize is won!
What crimes He'll clear!
Rich ransoms this poor King has bought,
Who dies in lonely exile here.
Geoff Twigg is Adjunct Professor at North Park University in Chicago. Geoff is a pastor, singer/songwriter, worship leader and ministry consultant, and serves the ECC as a member of the denomination's Commission on Worship.
Painting: Pietro Lorenzetti (Italian, active Siena 1320-44) The Crucifixion 1340s Tempera and gold leaf on wood Overall 16 1/2 x 12 1/2 in. (41.9 x 31.8 cm); painted surface 14 1/8 x 10 1/8 in. (35.9 x 25.7 cm) The Metropolitan Museum of Art, Purchase, Lila Acheson Wallace Gift and Gwynne Andrews Fund, 2002 (2002.436) Image: © The Metropolitan Museum of Art, New York