Today's post is written by Geoff Twigg, Adjunct Professor at North Park University in Chicago. Geoff is a pastor, singer/songwriter, worship leader and ministry consultant, and serves the ECC as a member of the denomination's Commission on Worship.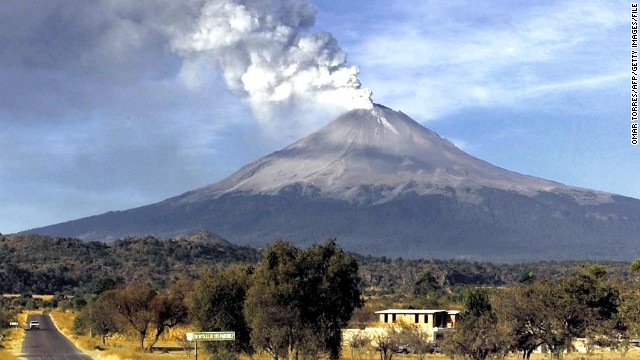 It's a long time – almost twenty years – since I was 'on the road' as a musician. I'm sure you've been told how unglamorous it really is, traveling a couple of hundred days a year to play music. The classic images of stage and backstage, big hotels, bright lights and fancy restaurants are snapshots. Brief glimpses that don't tell the whole story and make that life look better than it is. I don't tour any more, and I really don't miss it. Just occasionally, however, touring can be wonderful; and one such moment happened to me this morning.
My son Pete and I arrived in Mexico City last Sunday and were collected from the airport by a lovely family of missionaries. After a brief stop to unload the car and get refreshments, we went down to the town square in Tlalpan (a part of the city) to look around, and discovered a massive open-air concert. It was a really superb presentation with choir and instrumentalists, in which Carl Orff's Carmina Burana was the main program item.
Next day we traveled to Tequisquiapan in Querétaro, where we joined the Covenant Mexico missionaries in their annual retreat.
We had a great time; a full schedule with lots of fun and games, plenty of healthy discussion, some challenging issues and a genuine opportunity for recreation. Yesterday afternoon we left and took the highway down here to Puebla, the fourth largest city in Mexico. It's Sunday again, and in a couple of hours I will preach at a local church here before continuing our journey to Oaxaca to spend some days teaching.
I can imagine some of you saying "Ok, Twigg, you're just showing off. You're in a foreign country, and you've learned to spell the names, and you're showing off." No, I promise that's not why I'm writing this. Truth is, a long, long time ago in junior school, I learned to say the word "Popocatapetl". It's the name of the second highest mountain in Mexico, an active volcano which actually belched some ash and disrupted some air routes just before we traveled here last weekend.
So, imagine my delight when I threw open the curtains this morning and there it was. The majestic peak of Popocatapetl, rising more than 17,000 feet, framed by my hotel window. Steam and ash streaming from the top just like a drawing from Tolkien. I'll never forget it.