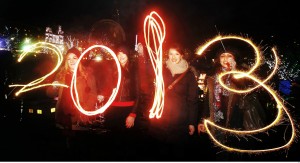 Today's post is written by Matt Nightingale, Director of Worship Ministries at Redeemer Covenant Church in Tulsa, OK.
We're four days in. Welcome to 2013. Let's have a little interactivity this week:
1) Looking back at 2012, describe one or two sweet moments of worship for you and/or your congregation.
2) Looking back at 2012, what's one book or other resource that you found helpful in your worship leading ministry?
3) Looking back at 2012, name some musicians/songwriters who helped you and/or your congregations worship in song. Be specific with artist names and songs/albums.
4) Looking forward to 2013, name one or two dreams that you have for the worship life of your congregation.
I look forward to your responses!