Today's post is written by Jo Anne Taylor, Director of Music and Worship at Bethlehem Covenant Church in Minneapolis, MN.
Last week, Geoff wrote:
"… when I look at the advertising for worship leader positions in the nation's churches I am distressed to see how many are asking for a video clip along with a CV or resume. …  Really, why do they want to see me or any other candidate leading a song before they consider whether I might lead their congregation in worship?"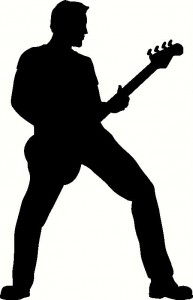 Ouch. Guilty, as charged. Well, sort of.
Our church is currently interviewing candidates for a worship leader position. And yes, we did ask applicants to provide a sound or video clip of themselves leading worship along with their résumés.
But our intent was not to see if the candidate looked/sounded good on stage. Our goal was to discern a heart for worship in the candidate's approach to leading others in a live setting, as well as to determine if the candidate had the competence to do two things at once: lead music, and lead worship.
We were trying to be pragmatic in assessing whom we wanted to interview, but we were also concerned with identifying the intangible and unquantifiable aspects of worship leading that simply cannot be measured in a rubric. After all, don't pastors seeking a call usually submit a sample sermon to congregations expecting them to preach every week?
As we viewed and listened to applicants, however, I wonder if Geoff's charge of "the perpetual narrowing of our cultural conscience" did, in fact, play a part in our search process. The line between secular and sacred gets blurred in music more than any other element of worship, I think, especially in contemporary worship that focuses on engaging the seeker. Is this a bad thing? That's a subject for another day. I guess my question is this: If you want to lead worship in my church, what would a video or sound clip show me that you would want to hide?