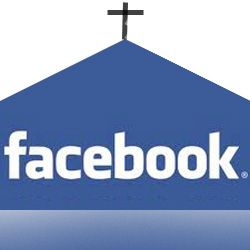 Today's post is written by Geoff Twigg, Adjunct Professor at North Park University in Chicago. Geoff is a pastor, singer/songwriter, worship leader and ministry consultant, and serves the ECC as a member of the denomination's Commission on Worship.
You've heard the story by now. Through organizing and running a Midwinter workshop around 'Planning for the worship arts' in January 2011, Matt Nightingale (with colleagues) created our Better Together group on Facebook. The idea was to continue the conversation and encourage one another as well as suggesting new ideas and best practice. Many more have joined us – to date we have over 240 participants. Facebook seems to be the best place for this kind of thing to happen, because it's possible to control participation in the group 'by invitation' while maintaining a blog-style entry system and plenty of capacity for photo, video and text entries with links and email notifications. The only technical drawbacks we've seen involve the absence of tags or keywords. This leads to the "I know I saw it here somewhere" problem, through the lack of indexing or search ability. However, letting my mind wander as I scanned the current topics of discussion this week, a disturbing angle came to mind – not exclusively a Facebook problem, but a 'social media' phenomenon of less-than-friendly proportions. Let me explain.
According to Jaron Lanier, (a computer scientist, composer, visual artist, and author of the book You Are Not a Gadget) an emerging problem with Facebook is not quite as you'd expect. Older people have little trouble with the system, using it to maintain friendships and polite dialog, interspersed with family news and best wishes. Younger people, however, especially those still in the process of character formation, find that the "consistently interesting, always happy, always fun" quality of posts in Facebook are unnerving. We post highlights, (as do our friends) but we think of their posts as depicting normal life. A life much more interesting, entertaining and full of friends than our own.
Andy Braner (a Youth, Camp and Missions Leader in Colorado) in his blog, quotes another expert, Dr. Larry D. Rosen, professor of psychology at California State University about the damaging psychological effects of social media and then adds further evidence of his own. Braner finds that young people readily concede that they only put up the funniest, wittiest most fascinating aspects of their lives, never adding a depressing photo or a confessional anecdote. However they read everyone else's entries as if they depicted normality – implying that all their friends must lead amusing, varied and intensely enjoyable lives while they themselves have only the occasional highlight to share. Why should we worry? We're all adults, balanced in our views and comfortable with our identity. We're simply interested in encouraging one another and recommending best practice. Anyway, it's just for fun. I do wonder, however, if we don't sometimes look at the entertaining posts, colorful video and lively discussion and sense a shadow of the malaise these experts are describing? Let's call it the Facebook effect… and see if we can see it in our dreams about what our church might be.