Today's post is written by Matt Nightingale, Director of Worship Ministries at Redeemer Covenant Church in Tulsa, OK.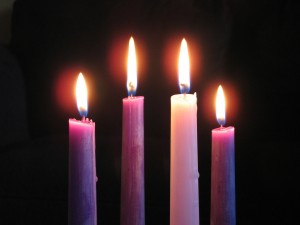 "Prepare ye the way of the Lord…" We've been singing these words for the past two Sundays at my church, Redeemer Covenant in Tulsa. And I'm sure that churches throughout the country and the world are singing them as well. We've entered the season of Advent. Christ came to this earth, entered our experience as human beings, lived, died and rose again for us. It is the Story we tell in our worship again and again. But it doesn't end there. Christ came once, and Christ will come again. The Church throughout the world confesses this promise, too, and lives in anticipation of its fulfillment.
How does your congregation celebrate Advent? What traditions do you return to year after year? What's new this year? Feel free to link to blogs or photos in the comments section.