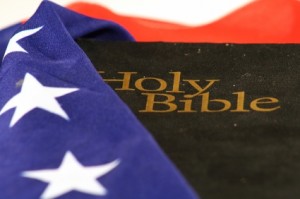 This week in the Better Together worship community, the conversation naturally turned to worship planning for the upcoming 4th of July weekend. I'm just going to summarize some of the discussion and then invite your participation in the discussion…
We come from many different types of churches in many different parts of the country, so we acknowledge that there are differing histories and expectations in our congregations. As pastors and leaders, however, we are called to lead our people in true worship of the Living God. So what's the problem? One pastor wrote:
"Well. I'm not a big fan of any kind of "God and America" mash-up. But here in the Bible Belt, it's pretty hard to avoid it on the big patriotic holidays. I am also aware that we need to be culturally sensitive. The whole country celebrates July 4, so we in the church should celebrate it too…"
We agreed that cultural sensitivity is important. A church that didn't even acknowledge a national holiday would just seem… odd. Wouldn't it?
On the other hand, we also agreed that the nationalism that so often creeps into Evangelical worship is insidious and dangerous. As one pastor wrote: "I am with you all. The nationalism that pervades many of our churches is dangerously strong. The more we can focus on the Kingdom and less on America, the better. We are, after all, aliens and strangers in this world… [We] will be wishing everyone a "Happy Fourth of July" as they leave. And that's it."
Some churches aren't doing anything special for this worship service. Others are choosing to deliberately discuss the tension between Church and State. Some will simply pray for and express gratitude for our nation, and some will sing songs about freedom while attempting to distinguish between the freedom found in Christ and the privilege of being an American citizen. One church, rather than having any "patriotic" elements in the worship service itself, is choosing to focus on the community by inviting the neighborhood to a big block party with food and children's activities.
How does YOUR church handle patriotic holidays? What are your thoughts on the subject? May the Holy Spirit guide us as we lead our congregations in worshipping not a flag or a nation, but the Living Christ.