Worship Connect is pleased to announce the addition of two voices on our blog. We asked Andrew Thompson and Josef Rasheed to contribute regularly, because we admire their work in the church and their passion to serve and connect with worship artists and leaders throughout the Evangelical Covenant church family.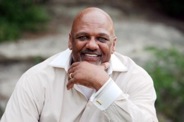 Josef Rasheed is Sr. Pastor of CrossRoads Covenant Church in DeSoto, TX. If you attend our national events like: Connection, Midwinter Conference, Feast or Annual Meeting, you may have seen Josef playing piano and leading songs and other worship moments. Josef is married to Rochelle Rasheed. His family is a loving and joyful gang of five daughters, one son, one son-in-law, one grandson, and one God-daughter, and one God-son. He is gifted in music, the creative arts, and likes to go fishing.
Learn more about Josef Rasheed.

Andrew Thompson is the planter and lead pastor for Columbia Grove Covenant Church in East Wenatchee Washington. Andrew is native to British Columbia. He's a songwriter, and his songs are widely sung in Covenant Churches across Canada and the U.S.. He and his wife Anita, both grew up in Nelson B.C.  They have two daughters, Lauren and Elizabeth.
Learn more about Andrew.
We also welcome you, the worship connect community, to submit comments, blog topics and blog posts. If you have something to contribute in addition to the comment threads, just send it to us at worship.connect@covchurch.org.