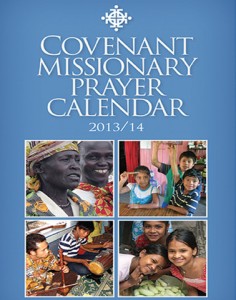 The new Missionary Prayer Calendar is now available at CovBooks.com. This booklet can be used as a convenient daily prayer guide to pray for Covenant missionaries and the countries they serve in.
Each day includes a color picture of a Covenant missionary and their family, where and how they serve, their birthdays, and other information about them.
Order your copy today. Our Covenant Missionaries appreciate all your prayers!