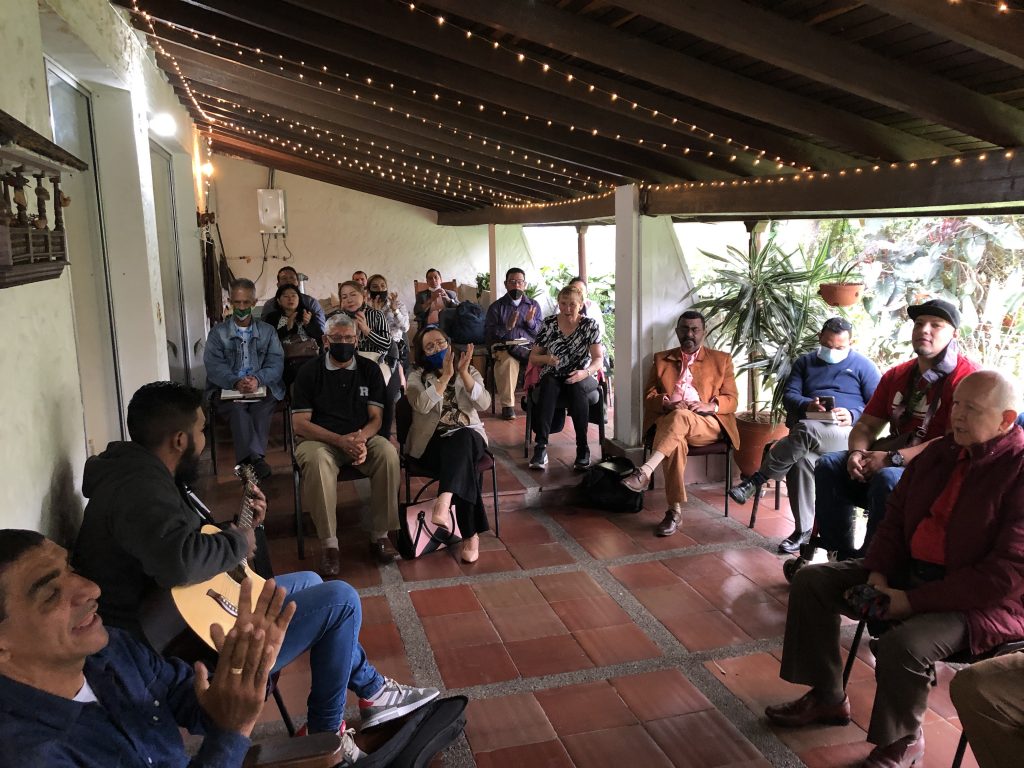 For the second time in 2021 we were able to host someone for an overnight stay in our home—first our daughter, Leslie, and family, and now a pastoral couple from Monteria, Luis and Gladis. Just as the U.S. and Colombia were taking a hard look at how to respond COVID-19 at the beginning of 2020, we were hosting a work/mission team here in Medellin. We were watching the rapid response and shut-down measures taking place in Wisconsin, where the team was from, while living in real time the rapid adjustments that Colombia was making in light of the surging pandemic. Hosting guests took a long hiatus, which for us was a change from "normal" as, not too long ago, we had hosted over 60 people in our home for overnight stays in one year. Most likely, reaching that number in one year is something that we might not be able to do again for quite some time.
Our calling of being "hosts" of people in our "home" has actually increased, when you take into account the number of people we have invited into our home via ZOOM. We have also been invited into other homes and venues where we hadn't been previously. Sure, there is nothing like being present with one another. We realized this as we hosted 26 leaders three weeks ago on our back porch, just before this current surge began. That, for us, is still a high risk as there is a current surge going on in the city of Medellin and the surrounding communities—a surge that has not been seen or experienced at this magnitude previously. We're setting records that we don't want to set. (We won't be hosting this month's gathering in our home because of this.)
So, hosting Luis and Gladis for six days was both a dream come true, as we had talked with them about an extended visit for quite some time, and it served as a good test case. Luis was here to visit as many of the church plants (8) and seed groups in formation (3) as he was able to do. With so much movement and interaction by Luis, how would we make sure that we kept socially distanced protected, biosecurity clean, and safe as hosts? (so far so good, by the way for all of us). In agreement with them, we added some new protocols – house rules, mask wearing, cleanliness practices, etc. – and were able to sleep soundly at the end of the day. And, we continue to be healthy here and they are healthy in Monteria.
We don't know what the future will hold as we seek ways to "love our neighbor as ourselves", as we open our home to be a place of connection, encounters, connection and where our guests find peace and refuge.