"Are you tired? Worn out? Burned out on religion? Come to me. Get away with me and you'll recover your life. I'll show you how to take a real rest. Walk with me and work with me—watch how I do it. Learn the unforced rhythms of grace. I won't lay anything heavy or ill-fitting on you. Keep company with me and you'll learn to live freely and lightly." Matthew 11:28-30
I am reminded again and again how this walk of life with Christ is not about following a set of rules. How it is not about striving, trying to be perfect, trying to cover all our grounds, trying to know all this and learn all that, doing what we ought to do because we ought to do it…. It's so much deeper, yet so simple. It is liturgical and yet so spontaneous, it is within an institution and yet not able to be confined, it is heartache and suffering yet joy and hope, it is valleys and mountains, and all the while, it is, it truly is, walking with him, through everything, in everything. It is knowing he walks with us.
"And more important than whether something is old or new, winsome or classic is whether it is real…whether it moves us closer to God and to our suffering neighbor. Whether it has fruit outside of our own good feelings" S. Claiborne.
I think so often I lose sight of what his yoke really is. What walking with him is really like…do I even walk with him? Or am I trying to find my own ground in the rush and busyness of life that I forget that he would so love for me to slow down a little and learn his unforced rhythms of grace.
A couple days ago I was worrying about all that encompasses this life we are living right now: a lack of routine, constantly moving and traveling, no jobs, no financial security, unknown month, no house, etc. As I was in this downward pattern of thought (because worrying truly only takes me down), while heating up my coffee in the microwave of the church kitchen with the mumbling of voices fellowshipping in the background, I had a thought, a voice saying something to me…"get away with me and I'll show you how to take a real rest, walk with me and work with me, watch how I do it, come learn the unforced rhythms of grace". And then my coffee exploded in the microwave and I dismissed the pleasant words and said, "screw coffee today" and went to find a seat in the sanctuary.
But a little while later, while voices were mumbling and trying to sing the new song the worship team was playing, I again started worrying about how we were going to afford this and do that, and how we were going out to eat with friends to meet and celebrate the birth of their one-month-old son and how we had twenty dollars cash that we could use but we really should be spending it on something other than eating out, etc. and again I had a thought, like a quiet voice saying, "get away with me, walk with me, trust me" So I decided to listen. And I half-heartily, and almost unwillingly decided to respond when I felt like I was suppose to give ten of the twenty dollars away, but again, I heard, "walk with me, trust me". So we headed to the restaurant with ten dollars and met our friends and ten seconds after I sit down, a friend that I haven't seen in years came up and gave me twenty dollars that she said she owed me.
I am not equating following his unforced rhythms of grace with getting money or everything that we want. Rather, I am learning, or re-learning to get away and follow his unforced rhythms, of how he does things, not how I would like to do them. I am learning that he will provide, although it may not come how or when I think it will.
I don't believe that living freely and light means I won't walk through hard times or trials…I have had my fair share of those and I know I will walk through more, but when I "get away" with him and talk with him, he is really good at putting perspective on circumstances, and…honestly, sometimes he doesn't, but although I may not understand, I know he will not leave me and I know the more I get away with him, the more I'll learn, both intrinsically and experientially, about how truly loving, trustworthy, and faithful he really is. I will learn how to live freely and light in the midst of trials and joys, in the midst of unknowns and knowns, in the midst of routine or no routine, in the midst of coffee and my whole world exploding and his steady voice guiding me to the unforced rhythms of his grace.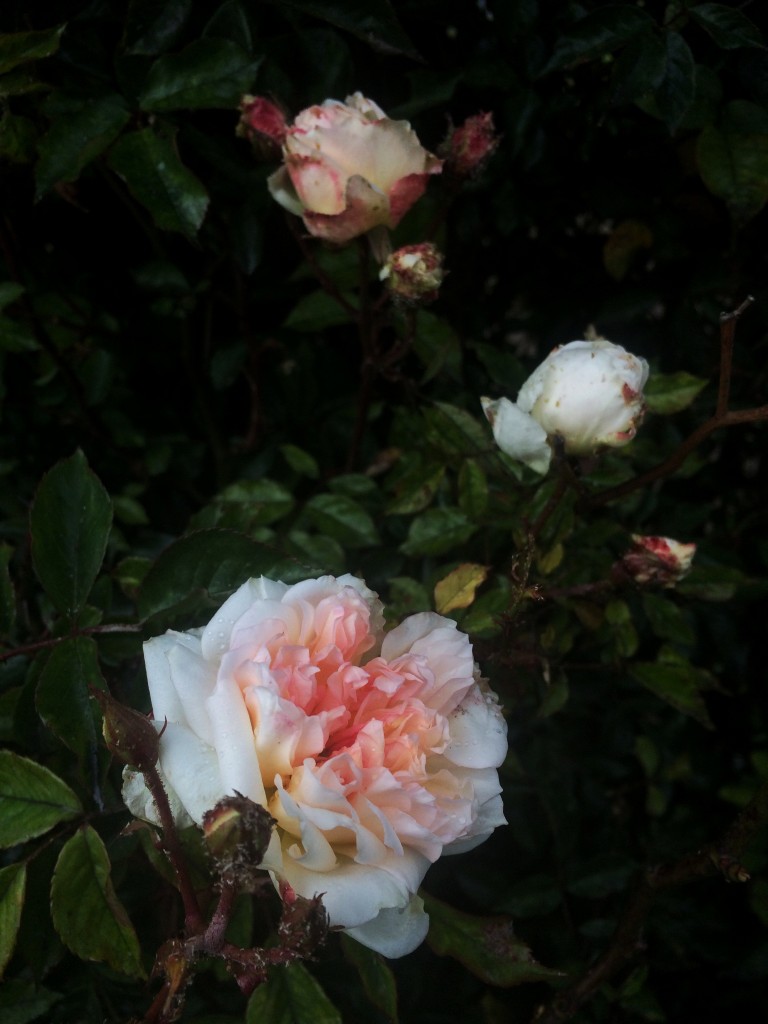 peace,
E
In the wake of the tragedies and atrocities happening to our brothers and sisters, our fellow human beings right now at Standing Rock in North Dakota, it is especially hard to partake in the federal holiday that, although filled with good intention and works, has roots that come from anything but that.
So today, on this day, I am grateful that I have a choice.
I have the choice to choose to be informed.
I have the choice to choose to extend grace.
I have the choice to choose to listen.
I have the choice to choose to look in-between the lines and through the angry words and find the root. The why.
The choice to not be offended and retaliate in anger and hate.
The choice to stand in solidarity.
The choice to act.
The choice to choose grace.
To choose love.
To choose forgiveness.
To choose to ask for forgiveness.
To choose to forget.
To choose to not forget.
The choice to lament.
The choice to look for beauty in ashes.
The choice to be grateful and thankful yet mindful and aware of my own privilege.
I have a choice.
May I make my decisions wisely, and always choose the choice of grace and love and understanding, even when others don't.
This is my prayer:
Lord, make me an instrument of your peace.

Where there is hatred, let me bring love;

where there is injury, pardon;

where there is doubt, faith;

where there is despair, hope;

where there is darkness, light;

where there is sadness, joy.

O Divine Master, grant that I may not so much seek to be consoled as to console,

to be understood as to understand,

to be loved as to love.

For it is in giving that we receive,

it is in pardoning that we are pardoned,

and it is in dying that we are born to eternal life.
Love,
E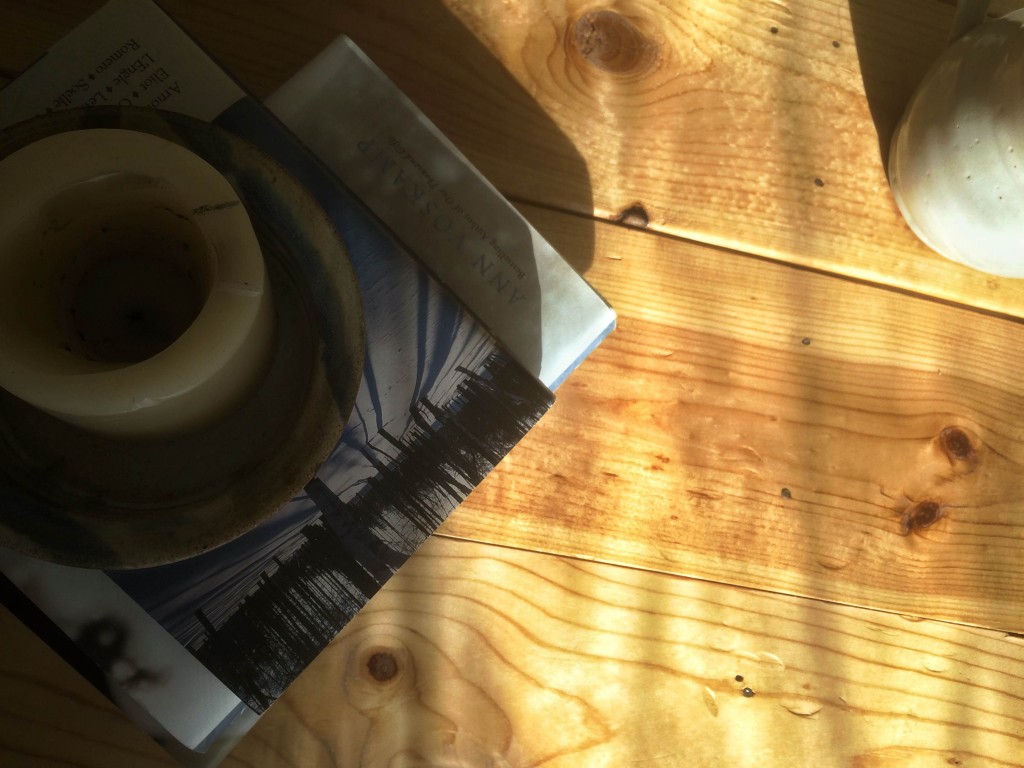 And there it was, smack dab in the middle of the page, the words calling my skimming eyes to a halt. I couldn't move on, yet I couldn't look. I was ashamed to read them, knowing their difficulty in my life, yet, there they were, written as a reminder just for me, and maybe, you too….
"Let yourself be loved"
Is that it? These were the words that brought my skimming, reading, rhythmic-pattern to a halt.
It sounds so easy, yet audacious to one who has struggled to love herself.
But yet, I didn't find the words as cruel or cliche as they could have been in the past. This time they seemed almost hopeful; prepared with grace and delivered delicately, not to point out what I couldn't do-but rather, what I can do.
"Your greatest gift is not your gifts, but your surrendered yes to be a space for God."
A space. Making room, making time, creating a space to receive his love, to actually let myself be loved.
How do I miss it so often, so busy and worried about doing this or bringing that….yet, in the quiet, in the chaos, he whispers:
"come, make space, and receive"
And in that space he fills me, fills the hollow places in me, the starving, fearful places in me.
And what I've found is that, when I let myself be loved, when I create a space for Christ to come-he asks me to carry that space with me-wherever I go. To offer that space to others. To carry the space for him to enter in and conceive grace and hope and love.
It is one thing to create space, but another to stay in the space.
But what a gift it really is to not only offer space, but stay in that space. I have never felt more loved and valued then when, in those moments, dear souls have offered me the space to talk, to cry, to vent, and to rejoice. And when I see through my tears or my anger that they have not left, but rather stayed….nothing speaks more volumes than that.
"The being with is always the gift, not merely the doing for"
And how true. When we choose to offer to others the space that Christ offers us daily, and stay in that space, we find it becomes a sanctuary, a safe place to hear the brokenness behind the anger, the truth behind the facades and fake smiles, and the false fears stop, as we keep in space for Christ to grow us and conceive grace and understanding in us, in the situation.
And how beautiful and fitting that it starts with empty hands, no performance or gift, just a beckon and a call to make space and receive.
"This is the chronology of grace, the chronology of Christmas: before we're called to give, we're called to receive"
May we truly respond his call to come and receive and may we carry that space with us this Advent, this Christmas.
Peace and joy,
Love,
the santanas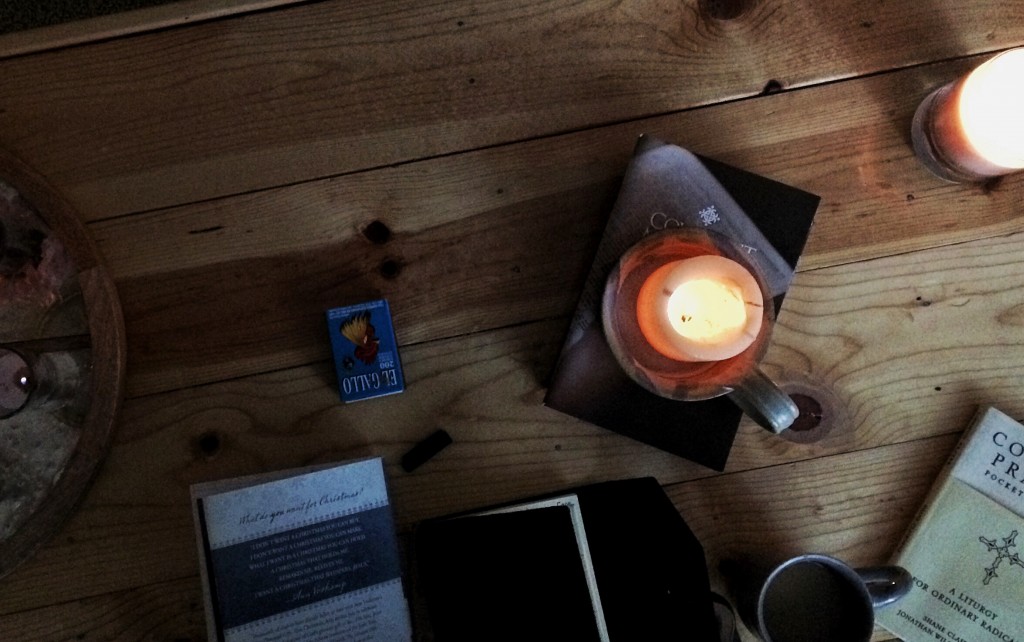 *all quotes from Ann Voskamp