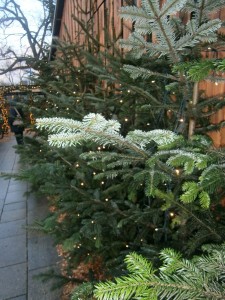 During this Advent season, and our early months in Germany, we have been thinking a lot about surprise visitors and those who must travel long distances to find safety. We, ourselves, have had the lesson and privilege of many surprises here in Germany. We had our "plan" of what life would look like and God has sent us in another direction.
One of the greatest surprises has been time with refugees in our language school. The majority of students in our class are from countries in the Middle East and have not come here by choice. During breaks and before/after class, we are slowly leaning more about them and the difficult journey many of them made to get to Germany. Many of them walked long distances — one middle-aged Syrian pharmacist in our class walked for 3 months and endured up to 6 days without food on his way to Germany.
We are reminded of the similar journey of Mary and Joseph. They, too, were Middle Eastern refugees seeking safety for themselves and their unborn child. They found no housing options along the way and had to continue forward until they reached a better, safer destination.
Part of the role we get to play among refugees is listening. We choose to be humble listeners and respond with care when people share their stories. We came to Germany to offer care and hope to people who may not be interested in religion, Christianity or having a relationship with Jesus Christ. Through each conversation and experience, relationships are beginning to form and the Holy Spirit is moving in our midst. God has placed us Germany, just as He placed Esther in Persia — "for such a time as this." We anxiously await the celebration of the birth of our Savior and we anxiously await the heavenly friendships that continue to form.