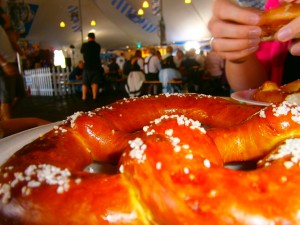 This month we have a really fun event coming up!  If you live in western Pennsylvania, please come out.  We will be having a fundraising dinner on Saturday March 28th to benefit our mission to Germany.  At the event, we will serve a German-themed dinner complete with authentic "old world" dishes and even German music.  Maybe we will play the Pennsylvania Polka, although I don't know how authentic that is…
The dinner will be on Sat. March 28th from 3:00pm until 6:00pm at Stone Ridge Covenant Church, 811 Dressel Rd, Allison Park, PA 15101.
We would love to reconnect with our Pennsylvania friends and family during the dinner.  Please let us know if you'd like more details, we would love to share them with you.  We will post pictures next month!  There are many awesome prizes which will be raffled that evening, from companies such as: Hoss's Steak N' Sea House ,Springfield Restaurant Group Restaurants, The Willow Restaurant, Kings Family Restaurants, Boston Beanery Restaurants, Eat N' Park Restaurants, Valley Dairy Restaurants, Vocelli Pizza, Baierl Family of automotive.  There will also be themed gift baskets of Spa lovers, Cat Lovers, Ice Cream Lovers and everything in between.  More items may still be coming in. It will be a fun and relaxed evening. We Hope to see you there!
If you cannot attend, but would like to participate, let us know if you would like to purchase tickets for these prizes in advance.