By CKC Project Manager Cat Knarr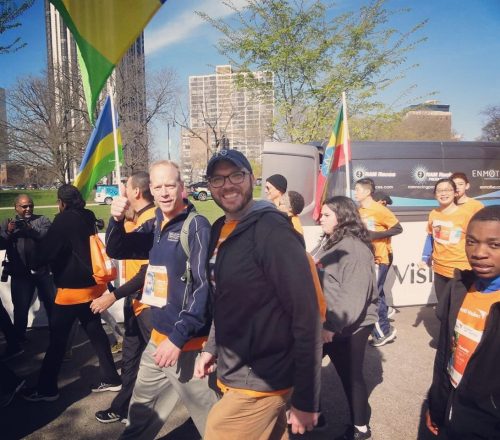 Celebrate with us! On Saturday, May 4, 2019, thousands of Covenanters walked the Global 6K for Water, in solidarity with tens of thousands of women and children in northwest DR Congo who make this walk every day. Thanks to your fundraising and the leadership of our local partners, more water, sanitation, and hygiene projects will be made possible.
Here are the 2019 Global 6K highlights for CKC:
98 Covenant churches and teams participating
4,700+ Covenant individuals participating
$296,000+ raised for clean water in DR Congo
$50 covers the average cost to provide long-term clean water to one person in northwest DR Congo. As a result of this year's 6K, 5,900+ more people in this region will gain access to clean water for life!
Speaking of which, we just received an important update from World Vision. In World Vision Fiscal Year 2018, 16,000 people in Gemena, DR Congo gained access to clean water through the Covenant Kids Congo partnership – which brings us to a new total:
57,234 Gemena residents now have access to clean water!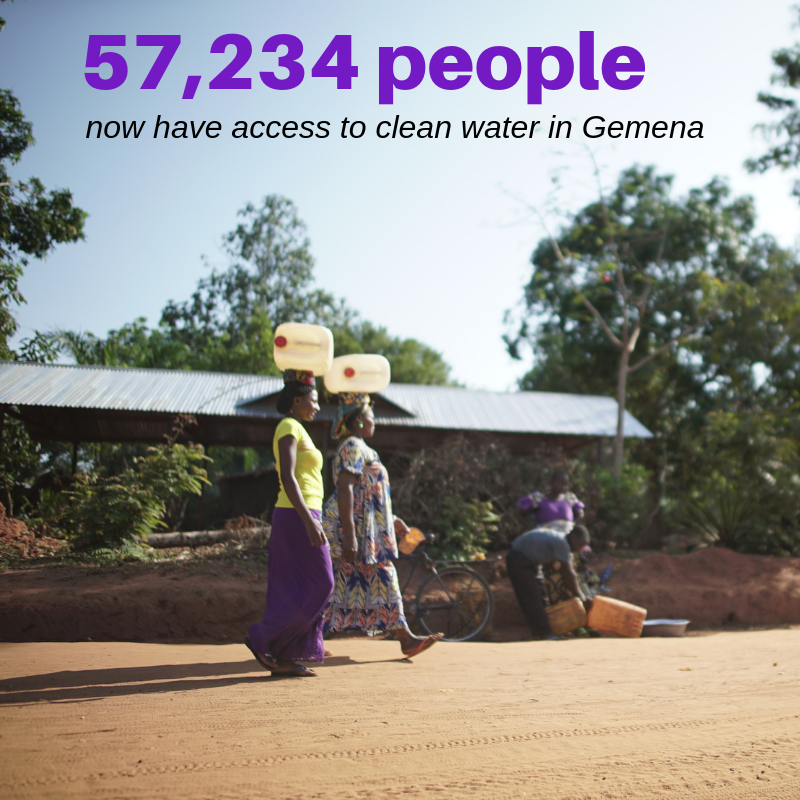 Thank you, thank you!
If you haven't yet, share this impact being made with your church and 6K team. You can print out the Karawa Hospital WASH Project article from the CKC Newsletter, download the graphic above, or play this video to share one family's water story. We're so grateful to partner with you!