solitude. nature. beauty. sadness. tears. release. intercession. Lord's Prayer. God with us.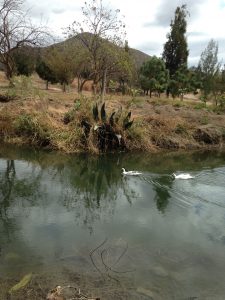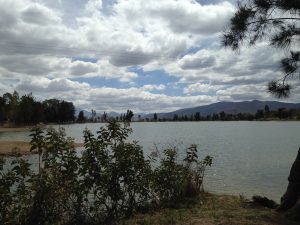 As I walk along the park, noticing the flowers, cacti, butterflies, lizards, ducks, birds, listening to the water, the rustling breeze, the ducks quacking and the birds singing, and carrying along with me this Oaxacan made black pottery cross…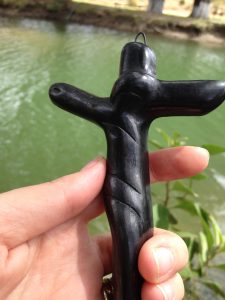 I become aware of all that I have been trying to carry, all my sadness over my own sin, and the sin of the world, the painful stories of loved ones, the brokenness and patterns of abuse in relationships, the brokenness and abuse ignored and allowed within the church, and this song comes to mind…
I slowly realize it is Christ who carries me, even as I carry the cross, but I also recognize that I am indeed called to the broken places of this world, but not alone, never alone, Christ is always with me, and Christ has given me so many others to walk with me along the journey, who carry me at times and who allow me to carry them at other times, and I read this poem by Christine Sine…
Stay close to the cracks,





to the broken places,





where people weep





and cry out in pain.





Stay close to the cracks,





where God's tears fall





and God's wounds bleed





for love of us.





Stay close to the cracks,





where light shines in





and grass pushes up





through concrete.





Stay close to the cracks,





where weeping wounds





open unexpected doorways





to healing and wholeness and life.
And, I remember the words of Jesus from the Beatitudes:
"Blessed are those who mourn, for they shall be comforted".
I let the tears fall, and God brings me His comfort in the stillness, in the quiet, in nature, in solitude.
And, I thank you for your prayers and I ask that you continue to pray for us and for MAEM (Ministering to the Abused and Exploited in Mexico).  God has opened many new doors for MAEM facilitators to be used by the Holy Spirit to bring truth, love and hope which ultimately give birth to healing and transformation, but, friends, it is hard.  It is hard to hear story after story of abuse and not let it bring you to despair or to feeling overwhelmed and wondering if what we are doing is enough, and at the same time we are learning to remember and trust that it is God's Spirit that brings new life and to celebrate that God indeed is at work!  So, we desperately need your prayers.  Muchas gracias!