Welcome!  We are Nils and Erika Clauson and this site is intended to communicate about our lives and work in Mexico.  We have been called by the Evangelical Covenant Church to serve in ministries of community development, leadership training & discipleship among the urban poor and disenfranchised in Mexico.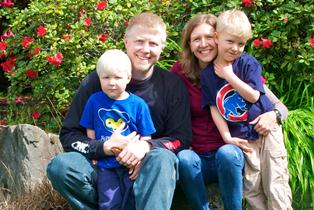 We have been serving in Latin America with Covenant World Mission since the spring of 2003. This journey began with six months in San Jose, Costa Rica for intensive language studies followed by about a year and a half in Mexicali, Mexico. Then, in May of 2005, we moved across the country to the city of Monterrey where we collaborated together with the Family Development Foundation (Fundefam) for 6 years in ministries of community transformation.
In August of 2011, we moved cross-country again, this time from the north to the south, landing in the beautiful state Oaxaca.  We are thankful to be here, walking along side the Covenant Church in Oaxaca as we explore together what it means to live out the whole mission of the church.