There may be no greater joy in the ministry of leadership development than witnessing those you have been discipling, mentoring, and training, empowered by the grace of God's Word at work in them, respond to God's call on their lives to serve the least of those among them.  Ever since I shared about the women from the group of leaders we are discipling testify to God's work in their lives on the radio in December, God has opened many doors for ministry for this women's group and the MAEM group of leaders we are training in violence prevention.  We see these two communities as training grounds for ministry, and our hope and desire has always been that God's Spirit would empower each of us to respond to the call He has placed on us to join Christ in his mission to:
"proclaim good news to the poor, freedom for the prisoners, and recovery of sight for the blind, to set the oppressed free, and to proclaim the year of the Lord's favor" (Luke 4:18-19)
Besides becoming change agents for peace, hope and love in their own families and ministries in their local churches, here are a few other ways these leaders are responding to God's call:
Three new Mending the Soul (MTS) groups have started or will start within the next month.  Three women leaders from MAEM started MTS with 20 men and women, most of whom are not Christians but are open to God's work in them through this course which seeks to bring healing from abuse through God's Word.
Four women from the women's group will start visiting the women's prison just outside of Oaxaca City where they will be helping the women there experience redemption, forgiveness and healing in Christ from their painful past.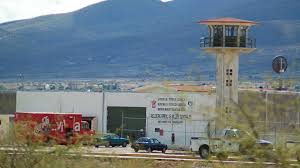 There will be one more group that will open in April since there has been so much interest in MTS here in Oaxaca.  Praise the Lord!
Several leaders from MAEM have also responded to an invitation to facilitate workshops on healthy dating relationships for the students and their parents at a local Jr. High School.
We praise God for the ways He is calling, equipping and transforming leaders in His Kingdom work here in Oaxaca!