On October 16, 2016, one day after her first birthday, we dedicated Maya to the Lord and welcomed her to the larger church family at our home church Amparo y Fortaleza.  It was a beautiful day of celebration.  Pastor Julio preached on Matthew 18:1-5 where Jesus says, "Truly I tell you, unless you change and become like little children, you will never enter the kingdom of heaven. Therefore, whoever takes the lowly position of this child is the greatest in the kingdom of heaven. And whoever welcomes one such child in my name welcomes me."
Maya's dedication was after the sermon, and it was beautiful to see the church welcome her to the family.  I explained why we chose Maya Analina's name and then sang Children of the Heavenly Father in English and projected the translation in Spanish so everyone would understand the words.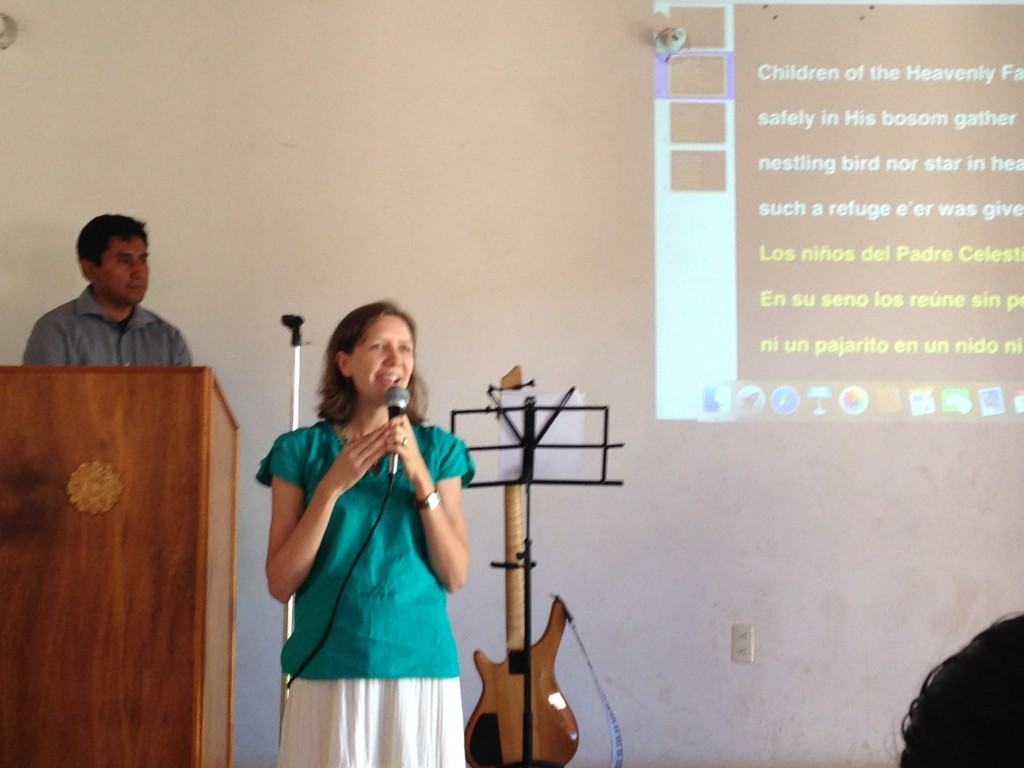 Pastor Julio then invited our family forward to lead the dedication of Maya's life to the Lord and pray a blessing over her and our family.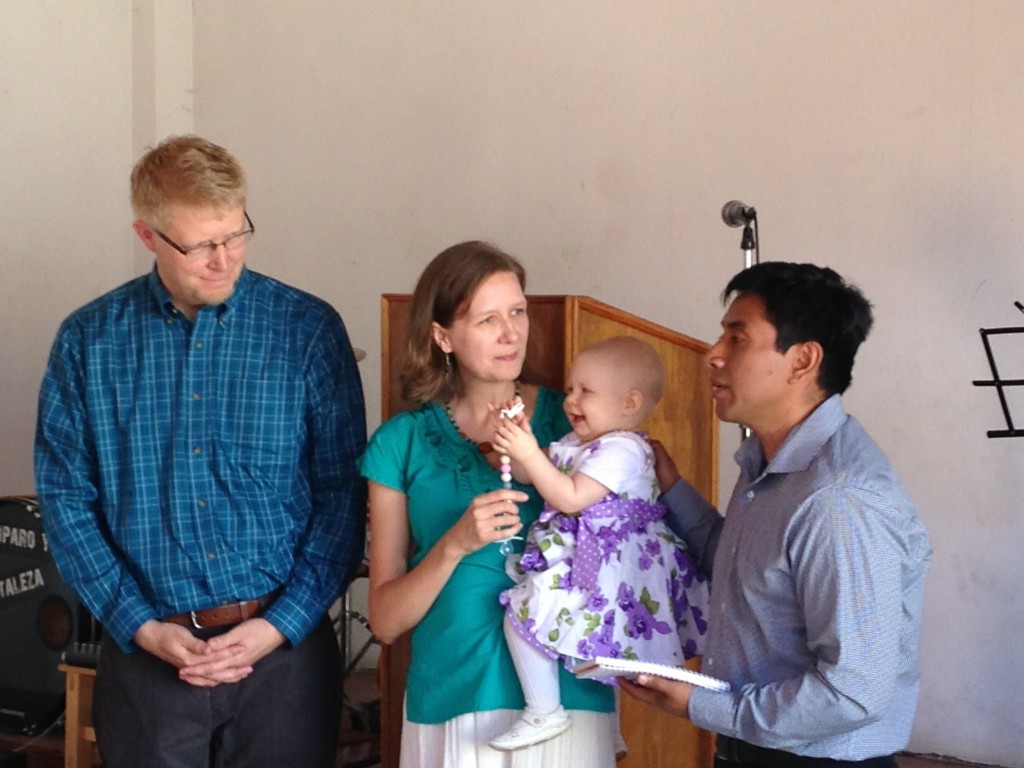 And then after the service, we celebrated Maya's first birthday together.  We felt God's love for our precious little girl and for our whole family as we celebrated Maya's life and the gift of the family of God!