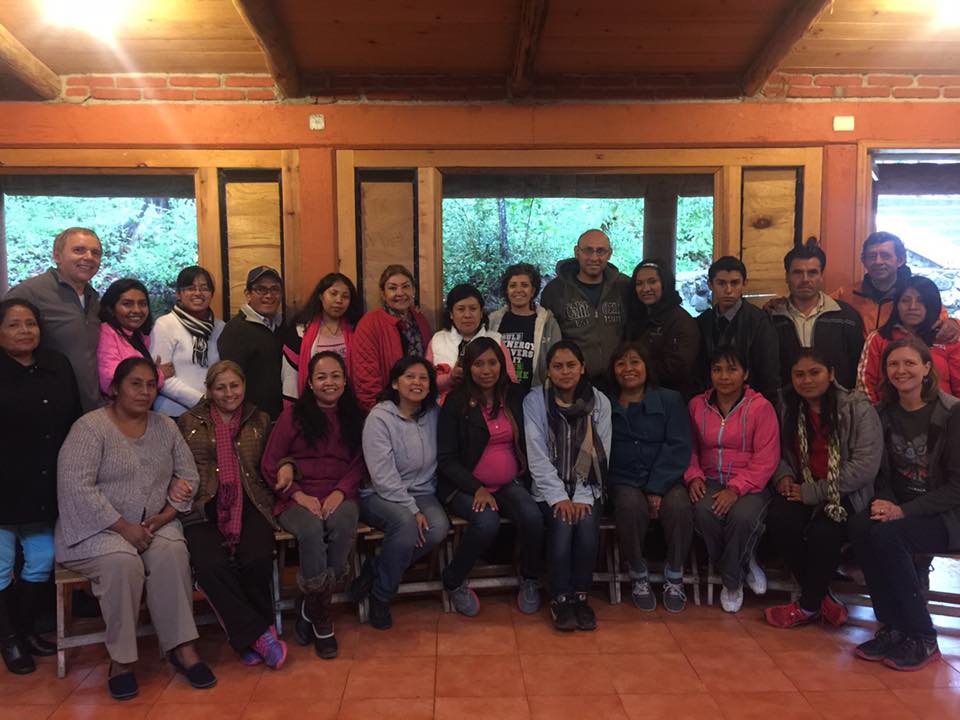 What a joy it has been to return to Oaxaca after one year in the US and witness God's transforming work in two specific groups of leaders we have been walking alongside now for almost 3 years, the women leaders of the Covenant and MAEM (Ministering to the Abused and Exploited).  As missionaries we have sensed God affirming His call to invest in these church leaders in discipleship, training and empowerment.  While in the US, God continued to use our missionary colleagues Patty and Lisandro Restrepo and several of our Mexican partners in this process of preparing these leaders for the call God has placed on their lives.
Lisandro and I, together with Alma, a young female leader from one of the Oaxacan churches, facilitated a workshop for the MAEM group on group facilitation (an amazing resource we strongly believe can help empower groups in grass roots transformation through participatory learning processes, also a model we believe Jesus used in his discipleship and ministry).   Patty and Nils helped with the logistics and devotionals for the workshop, as well as care for our children.
It was an amazing time of playing games and laughing together, coming together around the Scripture to discover Jesus as a facilitator and servant leader who empowered those around him, learning from one another and reflecting on the ways we were educated and oftentimes the abuse of power in the models we have witnessed in the world, family and church.
What impacted me the most was observing these leaders put into practice what they learned that weekend and have been observing in us as we model facilitation in our learning times together in MAEM.  Each participant was paired with another to prepare and facilitate in a creative way a short Bible study or activity related to the topic of MAEM (i.e. prevention of bullying in middle school, a Sunday School class for teens on healthy relationships).  We were impressed by each of their participations, but I was moved in particular by one group.  Three men were assigned to prepare a devotional about gender inequality and its effect on relationships.  To witness these men preach the gospel and engage us in a topic that is very rarely, if ever, addressed in the churches here and then to imagine them facilitating this process of raising awareness and engaging in God's Word with men from our churches, brought tears to my eyes.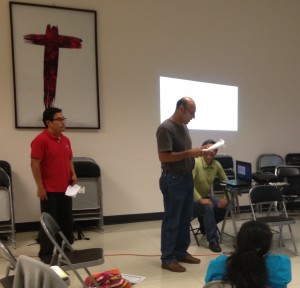 Yes, the majority involved in the MAEM ministry are women and they are doing some amazing things, but today I want to celebrate the men from this group that are committed to engaging God's Word in a way that challenges their and our cultural assumptions about gender and violence, and we must give witness to this amazing, transformative work that God is doing!