As you are probably aware, celebrating a quinceañera — 15th birthday party — is a big deal in Mexico.  It is an important rite of passage for adolescent girls (and boys to some extent) that calls for a pachanga — a boisterous party.  It was no different when the Family Development Foundation in Monterrey turned 15 years old this year.  In November, the staff of the FDF threw a party in recognition of this milestone.  More than 80 people braved the cold and rainy weather to gather in a nearby restaurant to share stories and celebrate God's goodness over the past 15 years.
Patty Restrepo and I were able to travel from Oaxaca up to Monterrey to participate in the festivities.  Patty shared an encouraging reflection and it was an honor for me to share some of the history of the FDF, beginning with John & Letha Kerl, Tom & Dina Luchsinger, Carlos Barragan and others who were so influential in the early days, up through the transformation of the organization into a community-based ministry.
Each time we visit, it is encouraging to see how the team of the FDF has continued to solidify and grow in the years since we moved away.  I am so thankful for the commitment that each staff and volunteer is making to God's kingdom through this ministry.  It is definitely deserving of a pachanga!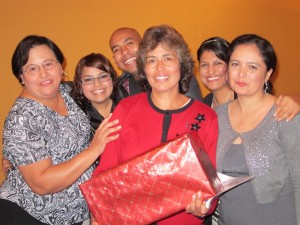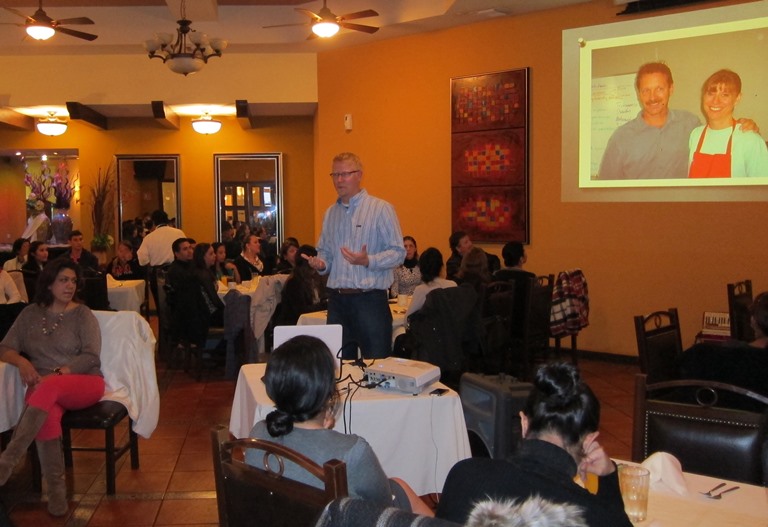 Telling the history with a pic of John and Letha Kerl.