The other night after having struggled with both the boys fighting with each other and one of my sons refusing to help me set the table and then clear the table. (Why is it that when one of them refuses to cooperate the other one is like an angel?)  Anyways, I was tucking them into bed and reading the family value of the day (from 31 days of family values on the Bible app) and it happened to be peace.  I asked my boys how they understood peace and the son I had argued with that night said, "I know what it is but I can't explain it, but I know that I want peace.  I don't like arguing or fighting".  I agreed with him, and then I got a phone call and said goodnight while Nils finished putting them to bed.
But my son's comment really struck me: "I want peace", he said.  And, sometimes I actually think he may enjoy arguing!  No, this boy is made in God's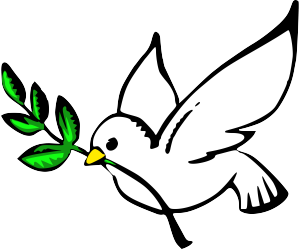 image and he longs for the Kingdom of God to be complete in our family.  I kept reflecting on this, wishing I had had the opportunity to continue the conversation.
The next day, that same son almost lost it and refused to go to school because he wanted a sandwich for his snack and he found out he was getting pancakes.  However, it was amazing to see how he thought through his reaction and was able to control himself, and finally decided to be content with his lunch even though it wasn't exactly what he wanted.  God is at work in our children!
After school Nils and I decided to continue the conversation about peace with our boys, and I asked them where peace came from.  They dutifully answered, like good missionary kids – God.  And I said they were right, that the Bible says that peace is a fruit of the Holy Spirit, at work in us, and so we need to ask God to help us create a home where peace reigns.  We were also able to affirm how we see God at work in each of our boys, including that morning.  It was a beautiful moment where God was so obviously present.