The "damas del pacto" or the women of the Oaxacan Covenant Churches in the valley used to meet regularly years ago to encourage one another and visit the women in the hard to reach mountain villages in the state of Oaxaca.  Below is a picture of Elizabeth and Antonina (on the left) visiting a shop belonging to a woman from the Covenant Church in Santa Maria Mixistlan, a remote mountain village in the state of Oaxaca.  In the 1990's, Covenant missionary Donna Larson, along with these two women, helped provide a sewing machine and taught the women in this village how to use it.  Now, more than a decade later, this woman's business continues to grow, and she was so proud to show us the wide variety of clothing she sews and sells during our visit to this village in February.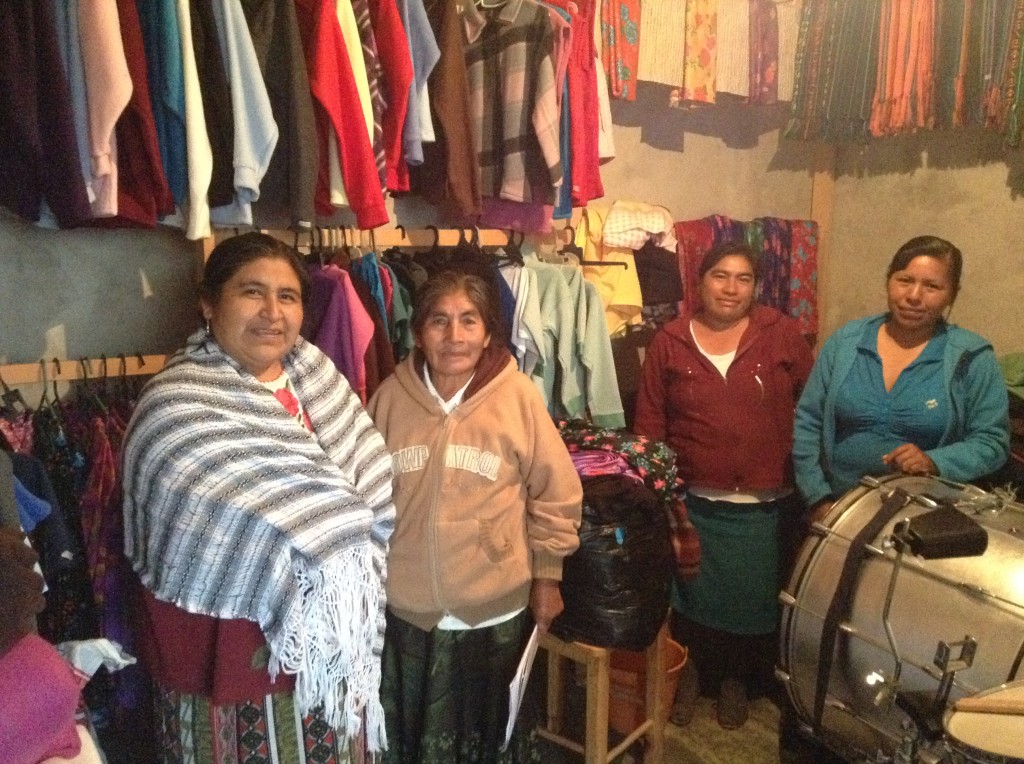 Last September, Elizabeth and Antonina sought out Covenant missionary Patty Restrepo asking for help to get the women from Covenant churches in the Oaxaca valley to start meeting again.  It had been a few years since they gathered together on a regular basis.  They shared their desire to learn, grow and serve together once again.
So, Patty and I started inviting women from the six Covenant churches in the valley for biweekly meetings in our homes, and they responded quickly.  It seemed that other women here shared the same desire for fellowship, growth and service.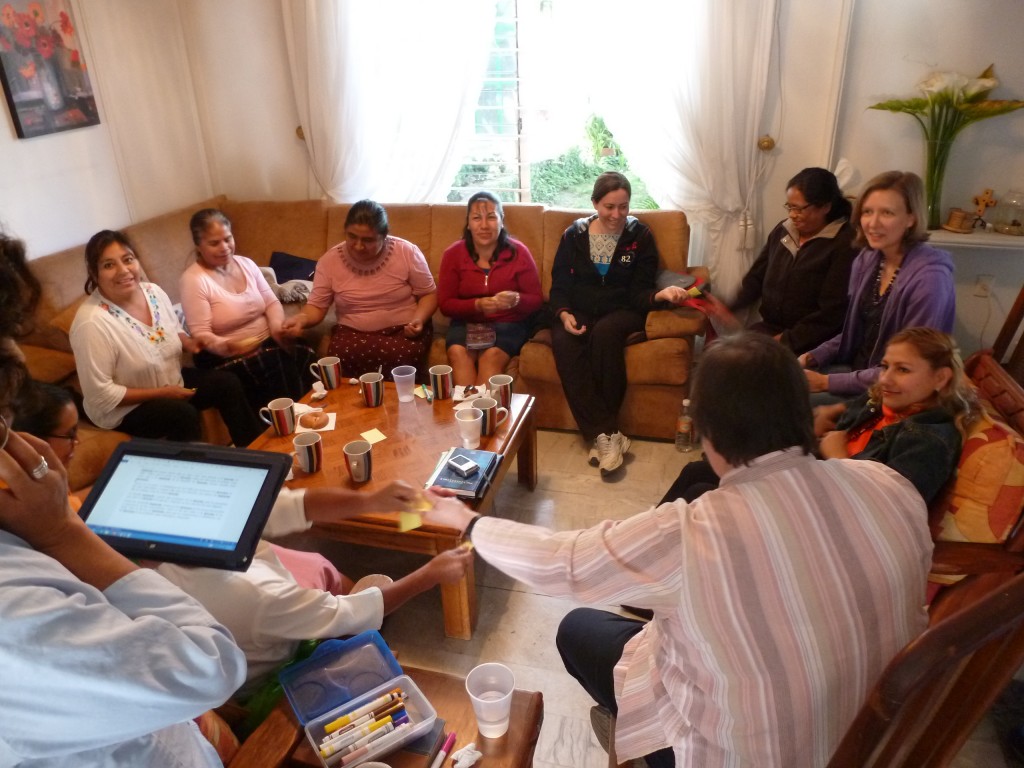 During a typical morning together we start with a time for a Bible reflection or spiritual formation, then share a snack and finish with some time of discovering together who we want to be as a group, how we imagine God's Kingdom transforming our lives, families, churches and communities, and how he is calling us to join him.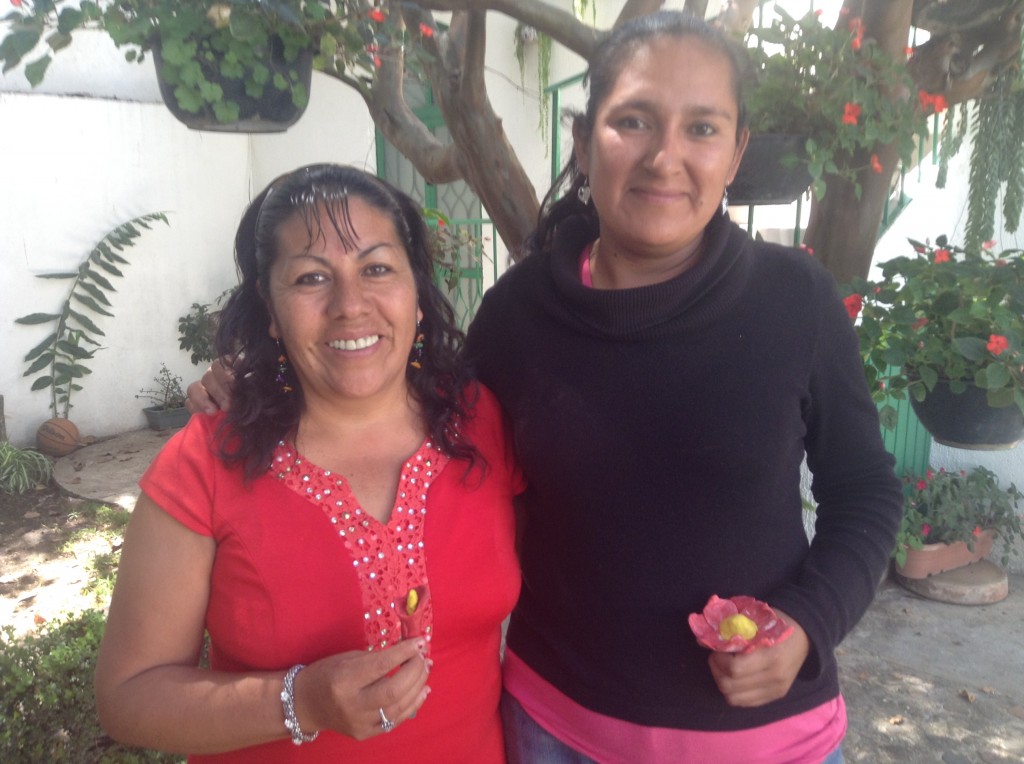 We have discovered that there is a great need to minister first to one another, to allow God's Spirit to heal our hearts and transform our minds before we jump too quickly into ministering to others, although that is definitely one of our goals.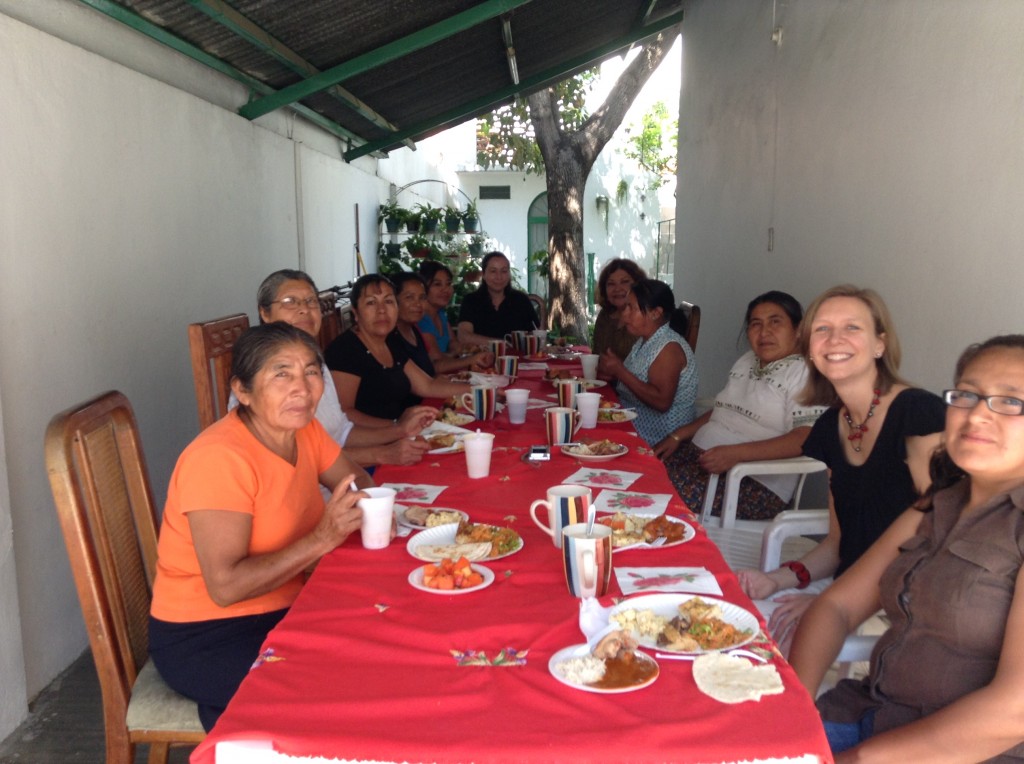 We are excited because we now have about 15 women participating in our regular meetings, and they represent every church in the valley!  We are also excited because Ada Rios, the leader of the Oaxaca district Covenant women, has joined Patty and me in facilitating our times together with the women!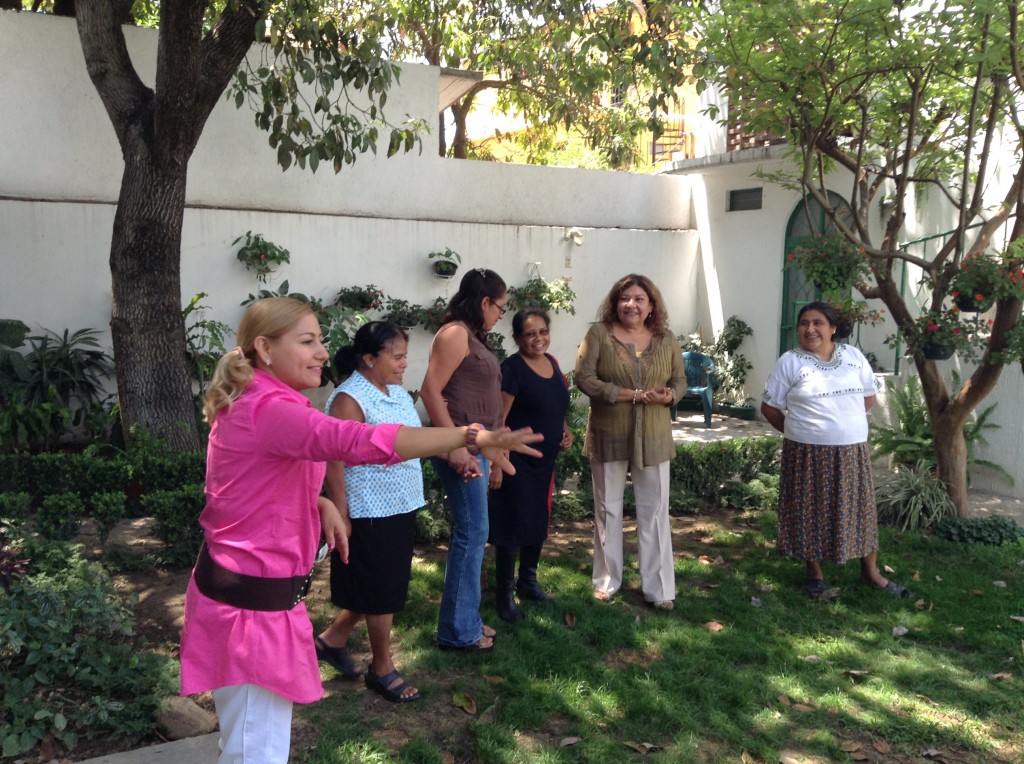 We praise God for placing a desire in their hearts to grow closer to Jesus and to one another!  It is a joy to walk with these women.  Please pray for this group as we continue to discern how God may use us as individuals and collectively in His Kingdom work.